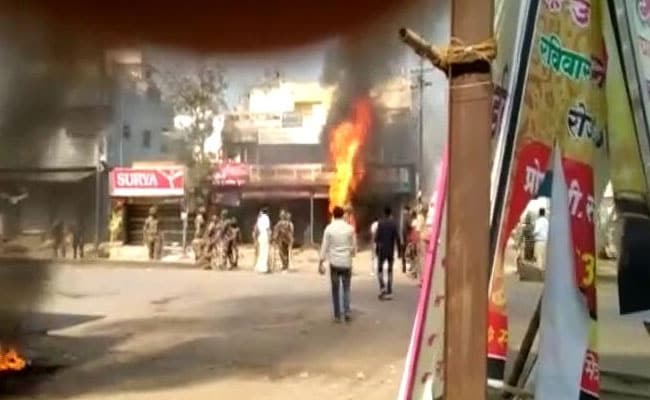 Mumbai:
Congress and NCP today criticized the Maharashtra government and the police department for the "delay" in the arrest of right-wing leader Milind Ekbote in connection with Bhima Koregaon violence.
Both the parties raised question marks over the functioning of the police department in this case.
Ekbote, a Hindu Ekta Aghadi leader and one of the accused in the Bhima-Koregaon violence case, was arrested by the Pune rural police earlier today, soon after the Supreme Court turned down his anticipatory bail plea.
"There is no bravery in arresting Ekbote as he was in Pune for a long time. He had issued a video clip...he was very much in Pune, but police did nothing. He was arrested today, because the SC rejected his bail," Congress MLC Bhai Jagtap said.
"It raises question marks over why the police took so long (to arrest him) and who were calling the shots," he said.
Jitendra Awhad, NCP MLA from Mumbra in Thane, said, "It is a conspiracy and Ekbote was given a free hand to take every measure to avoid his arrest. The home department is headed by CM Fadnavis. It raises questions about his department."
"The way people like Ekbote and (another pro-Hindutva leader) Sambhaji Bhide were roaming free...they were interviewed by news channels. Why didn't the police step in and arrest them," he asked.
"It is highly suspicious the way time was wasted in the arrest of Ekbote," the legislator alleged.
Bhide and Ekbote are accused of inciting violence on January 1 this year during an event to commemorate the bicentenary of battle of Bhima-Koregaon in Pune district.