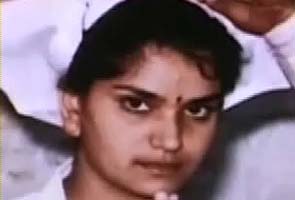 Jaipur:
For 65 days, Bhanwari Devi has been missing from her home near Jodhpur. A minister in Rajasthan was sacked after he was accused of her rape and murder.
The police in Rajasthan has been repeatedly pulled up by the court handling her case for not being able to find any real clues about where the nurse might be. Mahipal Maderna, the minister who was sacked, maintains that he has no idea. One theory being pursued by the police is that Mr Maderna wanted to prevent Bhanwari Devi from going public with a CD that allegedly showed details of their intimate relationship.
An audio clip that is being circulated in Rajasthan suggests that in fact, the nurse had threatened to blackmail Mr Maderna. A woman who sounds like Bhanwari Devi is heard talking on the phone to Indra Vishnoi, whose brother in a Congress MLA named Malkhan Singh. The CBI which is investigating the case believes that Mr Singh had also had an affair with the midwife.
In the conversation, the woman purported to be Bhanwari Devi, says she wants Mr Maderna to pay her seven crores to keep their relationship secret. Otherwise, she is heard saying, "I will make the Gehlot government fall."
The case has not yet ended Mr Gehlot's term as Chief Minister, but has forced his government to the brink of a crisis. He travelled recently to Delhi to meet party president Sonia Gandhi and reportedly updated her on the case.