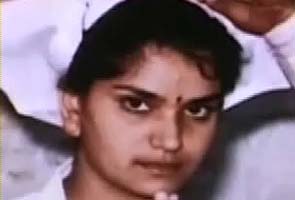 Jaipur:
The case of missing nurse Bhanwri Devi is getting murkier by the day.
Indra Vishnoi, the sister of Congress MLA Malkhan Singh, has now claimed that Bhanwari had met Rajasthan Chief Minister Ashok Gehlot about 18 months ago and had told him about the CD showing her in a compromising position with former Minister Mahipal Maderna, the sacked Water Resources Minister.
The CBI has questioned Indra twice after she figured in an audio clip talking to Bhanwari Devi.
"Bhanwri Devi told me that she had told everything to the Chief Minister and even given him the CD. I don't know anything personally but this is what she told me. She even said that the Chief Minister advised Mahipal Maderna to tackle the matter discreetly and ensure that Bhanwri remains silent," said Ms Vishnoi.
But the Chief Minister rubbishes these charges claiming that thousands of people come to meet him daily and he has no idea if Bhanwri ever met him.
Recently, some audio tapes have also surfaced in Jodhpur which strengthen the CBI theory that Bhanwri Devi was abducted as she was blackmailing politicians like Maderna and Malkhan Singh through CDs that caught them in a compromising position with her.
While the CDs remain missing, the big question is why has the CBI still not questioned the Minister or the MLA with whom Bhanwri allegedly had close links?