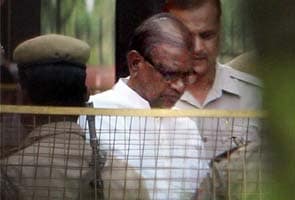 New Delhi:
It took eleven years for the court to convict the former BJP president Bangaru Laxman, after he was filmed accepting a bribe in a fictitious arms deal that was part of a sting operation conducted by Tehelka.com, a news organisation. Following is the timeline of events in the case in which he was awarded four-year jail term:
December 23, 2000, to January 7, 2001: An undercover journalist of news portal Tehelka, posing as an arms dealer, holds eight meetings with Bangaru Laxman, all part of a sting operation.
January 5, 2001: Bangaru Laxman accepts a bribe of Rs one lakh from the fake arms dealer.
March 13, 2001: Tehelka releases the CD of the sting operation codenamed 'Operation Westend'.July 18, 2006: CBI files chargesheet against Mr Laxman.
May 2, 2011: Charges framed against Mr Laxman.
November 22, 2011: Supreme Court rejects Bangaru Laxman's appeal to quash his trial.
April 2, 2012: A Delhi court reserves order on the trial.
April 27, 2012: Delhi court convicts Mr Laxman and sends him to jail.
April 28, 2012: Bangaru Laxman sentenced to four-year jail term and fined Rs one lakh by a Delhi court.