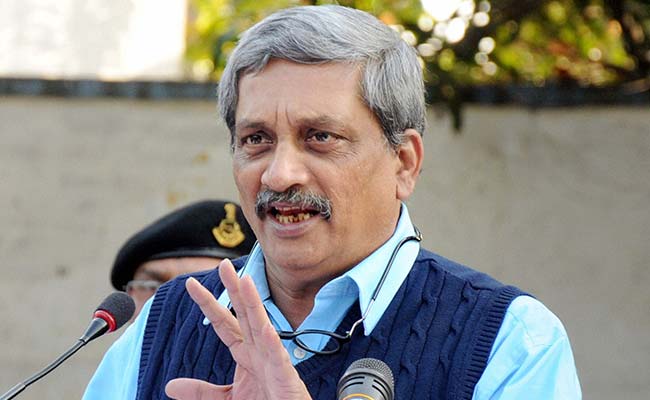 New Delhi:
Defence Minister Manohar Parrikar today said that the object shot down by an Air Force jet yesterday was a helium balloon that came from across the border but was not equipped with any surveillance devices or contentious material.
"We have reported the issue to Ministry of External Affairs which will do the needful," the Defence Minister said.
Top Defence Ministry officials said, "It cannot be ruled out that the balloon was floated to determine India's response time."
The balloon that was shot down yesterday
had "Happy Birthday" written on it and was made in America according to news agency PTI.
It was flying at a height of about 25,000 feet in Barmer district when it was picked up by Air Force radars which were on high alert for yesterday's Republic Day celebrations.
The Sukhoi Su-30MKI fighter took off from Jaisalmer Air Base. "They reached the area within a few minutes and shot down the balloon," the Indian Air Force said in a statement.
"On analysis of the debris, it was established that there was no dangerous payload," it added.