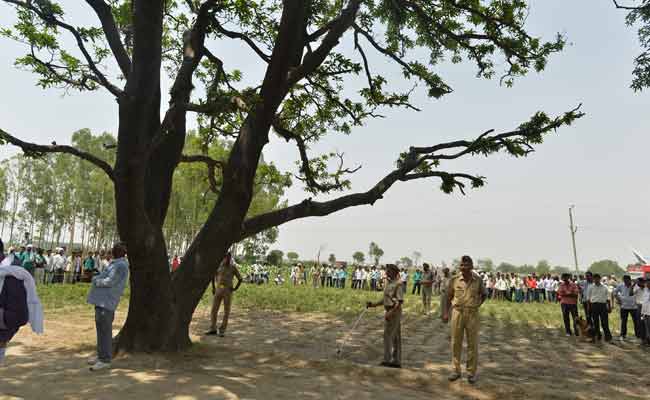 Badaun, Uttar Pradesh:
The verdict in the infamous 2014 Badaun murder case of two cousin sisters in Uttar Pradesh will be pronounced by a Court on September 18, the bodies of both sisters were found hanging from a tree in May last year.
Earlier today, the final arguments of the Central Bureau of Investigation (CBI) and petitioner counsels were completed on the closure report in the case.
On the direction of the Allahabad High Court, the CBI had last month provided copies of all documentary evidence to the kin of the two sisters. Final arguments of both the parties were today held based on these evidences.
The families of the dead girls, who were first cousins, had contested the CBI's claim that the two had committed suicide and maintained that the girls were raped and hanged.
In its December 11 closure report, the CBI submitted in a Protection of Children from Sexual Offences Act (POCSO) court, that the girls committed suicide and were neither raped nor murdered.
The agency said the girls took the extreme step as they were "ashamed that the relationship of the elder sister with Pappu Yadav, one of the men earlier accused in the case, had been exposed".
According to the CBI, the younger of the two sisters was also desirous of a relationship with the same man. The agency claims that both girls committed suicide in shame after being discovered by an uncle.
Ever since the CBI filed its closure report in the case, the victims' kin have been seeking details of all case-related material that led to the conclusion that the deaths were suicide.
The High Court had passed an order on July 22 asking the CBI to provide a copy of all documentary evidence in the next 30 days and the CBI had later called up the victims' kin and given them the required documents.