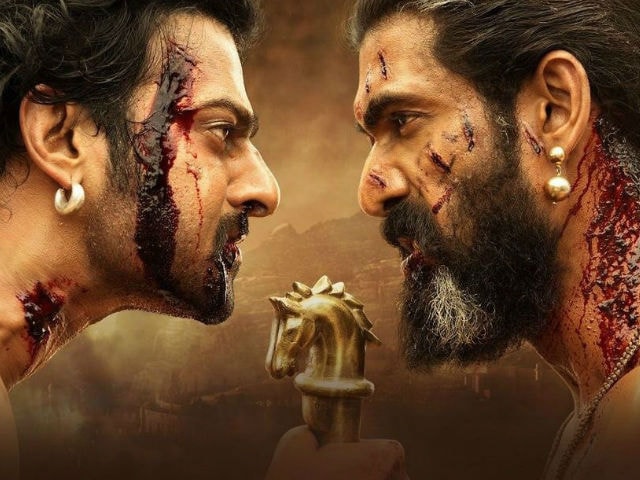 Highlights
Baahubali 2 has pulled in a box office record of almost Rs 16 billion
Baahubali series was shown at the Cannes Film Festival last weekend
'Baahubali is backed by a pan-India emotional narrative'
The revenge of a muscular prince, as told in an epic movie from south India, has become the country's highest-grossing film and is demonstrating the growing challenge that regional moviemaking is posing to Bollywood's hegemony in the world's most prolific cinema market.
The film,
Baahubali 2: The Conclusion
, has pulled in a box office record of almost Rs 16 billion ($248 million) since its April 28 release by appealing to moviegoers across India. Dubbed into Hindi to give it nationwide appeal, the film was originally shot in Tamil and Telugu without the Bollywood-star cast typically essential for a blockbuster hit. Chinese, Japanese and Russian are next as
the film readies for global distribution
.
As part of south Indian films' broadening global appeal, the original historical fiction film,
Baahubali: The Beginning
, as well as the new sequel were shown at the Cannes Film Festival last weekend. India's official entry for Best Foreign Language Film at February's Academy Awards was a Tamil-language crime drama.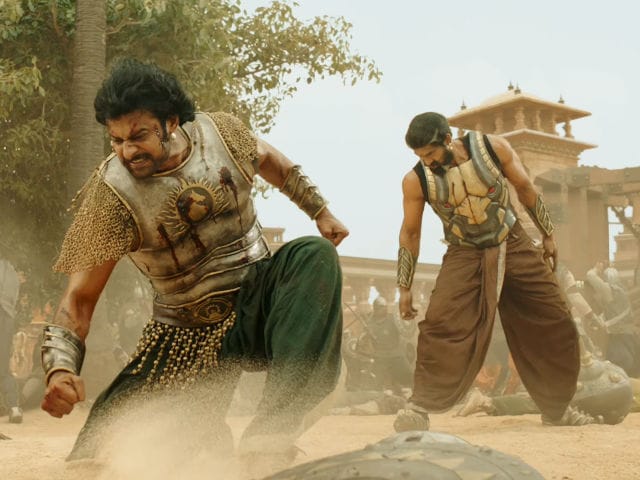 "South Indian cinema is emerging from
the shadow of Bollywood overseas
," said Ramesh Bala, an independent film industry analyst based in Chennai, who noted that global entertainment news publications such as Hollywood Reporter and Variety now frequently write about it.
The original
Baahubali: The Beginning
was previously the highest grossing film in India and the third-highest grossing Indian film globally, winning the National Award for Best Feature Film in 2015. It told the story of a lost prince who avenges his father's death by defeating his evil uncle, the king. While that one took time to build its audience,
Baahubali 2 took off upon its release
. The sequel explains the prince's royal heritage while telling the back story of how the uncle usurped the throne.
While Hindi-language Bollywood movies made by studios in Mumbai still dominate India's box office, there's been a surge in studio investment in regional cinema as the country's filmmakers seek to tap under-penetrated markets, according to a report by Deloitte Touche Tohmatsu India.
Visual Effects
Baahubali 2
, co-written and directed by S S Rajamouli, relies heavily on special effects and was produced by Arka Media Works in Hyderabad, a center for software development.
The south Indian filmmakers produce four times as many movies as the six major Hollywood studios combined and draw audiences not only from the southern states of Andhra Pradesh, Karnataka, Kerala, Tamil Nadu and Telangana, but also from their diaspora communities in countries such as Malaysia, Singapore, Canada and the US.
For this reason, the US contributes 85 percent of overseas box office collections for Telugu cinema, according to a report in March by KPMG and the Federation of Indian Chambers of Commerce.
The success of
Baahubali 2
may spur greater appreciation for the region's filmmaking among Bollywood devotees, said Vijay Singh, chief executive officer of Fox Star Studios in Mumbai, which has made or distributed movies in four Indian languages including Tamil.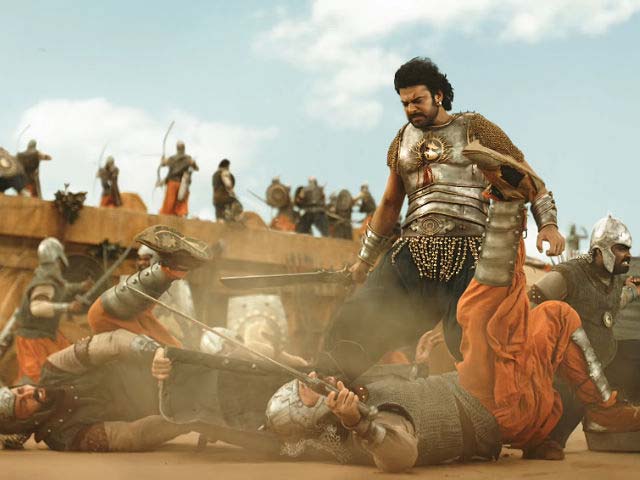 "
Baahubali
has shown that a great story, backed by a pan-India emotional narrative and great special effects, can break all the myths that dominate Bollywood, including having a star cast, great music and a special holiday release," Singh said in an interview, adding that the studio is considering producing in Telugu. "More importantly, we are looking at films that can transcend regions and resonate nationwide."
Cheap Seats
Cheap cinema seats are constraining Indian film revenue, which rose 3 percent to Rs 142 billion last year, according to the KPMG report. Meantime, south Indian language films' revenue is forecast to grow 12 percent a year to reach 42 billion rupees in 2017, though profitability is low, according Deloitte.
Indian film revenue overall may jump about 45 percent to 206.6 billion rupees by 2021, spurred by the growth of regional cinema, overseas sales and digital streaming, KPMG's report said. Growth is forecast to spike in 2017, because a number of releases were postponed following Prime Minister Narendra Modi's demonetization last year, before returning to normal in 2018.
South Indian filmmakers accounted for fully half of India's 1,400 films produced in 2015, according to Whistling Woods International, a Mumbai-based film and media arts school.
Baahubali 2
is trying to maximize returns across multiple platforms. Made with a $40 million budget, it's spawned memes from fans comparing its story to Walt Disney Co.'s
The Lion King
, as well as a game app. Arka Media Works is working on creating a virtual-reality experience, novels and an animated series based on the
Baahubali
franchise.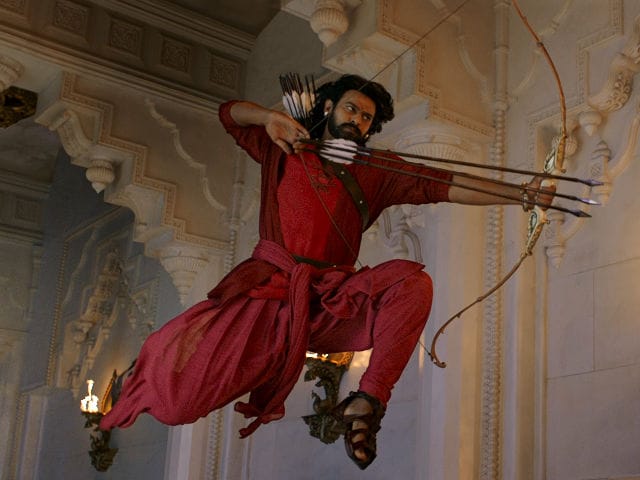 The original film screened in almost 5,000 cinemas in China, said Francois da Silva, the head of Arka Media Works International. The sequel will hit China in July, he said.
"The attention that
Baahubali
has brought will boost both audience interest and funding for south Indian cinema," said Bala, the analyst. "The projects may take time, but we may see interest from both Hollywood as well as China in collaborations with regional cinema."
(Except for the headline, this story has not been edited by NDTV staff and is published from a syndicated feed.)