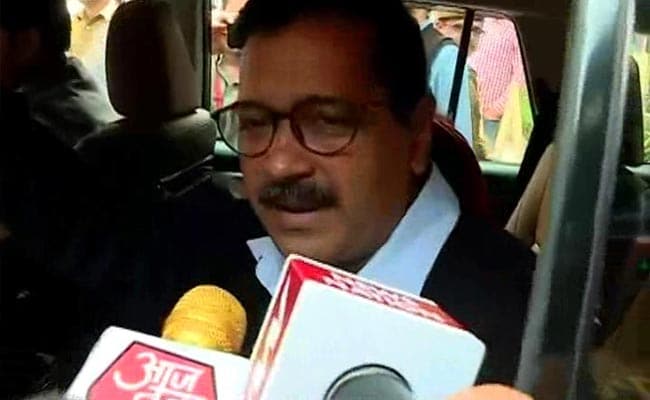 New Delhi:
The Aam Aadmi Party accused Lt Governor Anil Baijal, Chief Secretary Anshu Prakash and the IAS Association of hatching a "conspiracy" to attack Delhi minister Imran Hussain.
The party said the BJP-led Centre was also backing the IAS association for boycotting work of the Delhi government following the alleged attack on the chief secretary on the intervening night of February 19 and 20 by AAP MLAs Prakash Jarwal and Amanatullah Khan.
"The physical assault on Delhi minister Imran Hussain on February 20 was pre-meditated and result of a conspiracy hatched at the LG House by the Lieutenant Governor, Chief Secretary and the IAS Association," Saurabh Bharadwaj, chief spokesperson of AAP's Delhi unit alleged.
AAP's demand for action against the LG, chief secretary and police commissioner comes a day after a joint forum of Delhi government employees sought action against Chief Minister Arvind Kejriwal and his deputy Manish Sisoida in the case of alleged assault on Chief Secretary Anshu Prakash.
The resolution passed by the forum claimed that instead of apologising and admitting their mistake, the chief minister and and the deputy chief minister are in a "denial mode" which shows that they were a "part of the conspiracy".
Mr Bharadwaj claimed that in court proceedings, it was conceded by the Delhi Police that after the late night meeting with the chief minister on February 19, the chief secretary visited the LG at his residence where Police Commissioner was called and the meeting was attended by DCP, North. However, no FIR was registered in the night.
"Later, in the morning, IAS Association called a meeting at behest of Chief Secretary and Lt Governor. Officers were instigated to assault every MLA and minister who could be found in the Delhi Secretariat. The officers, as a part of unlawful assembly at Delhi Secretariat, thrashed the Minister Hussain and his staff members," Mr Bharadwaj alleged.
The AAP's attack on LG comes two days after Kejriwal and his Cabinet met Lt Governor Anil to resolve the issue and asked protesting officers to join work.
"Why shouldn't an FIR be registered against the LG, the chief secretary and police commissioner for hatching a conspiring to thrash the minister?" AAP leader Dilip Pandey said.