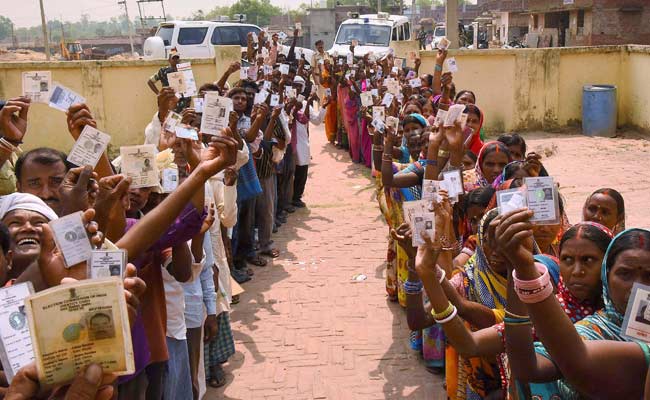 New Delhi:
Phase one of the 2019 Lok Sabha elections began at 7 am today, and 91 parliamentary constituencies are voting across 20 states and union territories. Coinciding with the Lok Sabha elections are assembly elections in four states today, where voting is being held simultaneously to decide the next government in those states. The four states where assembly elections are being held are Andhra Pradesh, Arunachal Pradesh, Sikkim and Odisha. While polling for the assembly elections in Andhra, Arunachal and Sikkim will complete in a single-phase today, voting for the Odisha Assembly will be held in four phases - first being today - coinciding with the four phases of the Lok Sabha elections in the state. The counting of votes for the assembly elections will be held simultaneously with that of the Lok Sabha or parliamentary elections on May 23, and the results will be declared the same day.
Here are the LIVE updates from the 2019 Assembly elections in Andhra Pradesh, Arunachal Pradesh, Sikkim, and Odisha:
Elections 2019: Widespread Clashes In Andhra Pradesh Over Elections, TDP Worker Dead
Andhra Pradesh witnessed violence in at least four constituencies during today's polling, in which at least one person died. Supporters of Chandrababu Naidu's Telugu Desam Party and rival YSR Congress Jaganmohan Reddy came to blows as elections for the 175 assembly seats and 25 Lok Sabha seats in the state got underway today.