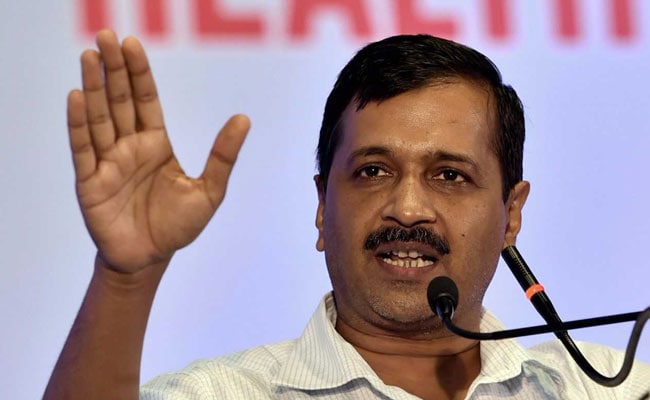 New Delhi:
The Delhi High Court today said Chief Minister Arvind Kejriwal cannot be allowed to use the judiciary for a "roving and fishing enquiry" as it dismissed his plea to summon the minutes of meetings of cricket body DDCA between 1999-2014 in a defamation suit filed by Union Minister Arun Jaitley.
Joint Registrar Pankaj Gupta said it was not Mr Kejriwal's defence that he made the alleged defamatory statements based on the records he wanted to summon and hence cannot be allowed to lead evidence beyond what he had pleaded in his application. "In view of the foregoing discussions, it can be held that it is nowhere the defence of the defendant 1 (Kejriwal) that he made the statements on the basis of the subject record. Therefore, the defendant 1 cannot be allowed to lead evidence beyond pleading.
"Further, the defendant 1 cannot be allowed to use the court as an instrument to create evidence or conduct the roving and fishing enquiry for him," the high court said.
The joint registrar noted in his order that Mr Kejriwal has not claimed to have gone through the minutes, which implied that he was himself not aware of their contents. "Therefore, the defendant 1 has failed to substantiate the basis to summon the subject record (minutes of meeting) to put to prosecution witness 1 (Jaitley) for confrontation in his cross examination," the order said.
The high court also questioned how the AAP leader can prove malfunctioning in the Delhi and District Cricket Association (DDCA) on the basis of the minutes when he is "totally unaware" of its content.
It held that Mr Kejriwal "has failed to justify the grounds for summoning of the subject record". "In view of the foregoing discussion, it is held that the present application is devoid of merits," the high court said.
The application was moved by Kejriwal in the Rs 10 crore defamation case filed by Jaitley against him and five other Aam Aadmi Party (AAP) leaders Raghav Chadha, Kumar Vishwas, Ashutosh, Sanjay Singh and Deepak Bajpai, for accusing the BJP leader of corruption when he was the President of the DDCA from 2000 to 2013.
Mr Jaitley had denied all allegations by the AAP leaders in December 2015 and filed a civil defamation suit seeking Rs 10 crore damages from them, claiming they had made "false and defamatory" statements in the case involving DDCA, thereby harming his reputation.
Mr Kejriwal is also facing a separate Rs 10 crore defamation suit by Mr Jaitley after the AAP leader's former lawyer, senior advocate Ram Jethmalani used "scandalous words" while cross-examining the BJP leader.
Mr Kejriwal had later told the court that he had not instructed Jethmalani to use such words against the minister.