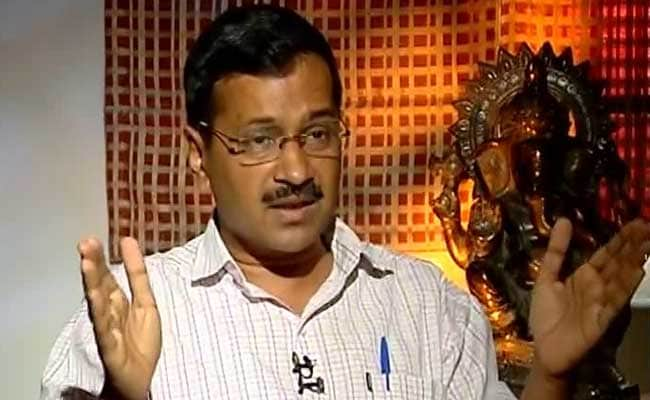 New Delhi:
Do not become "bookworms" by running after marks and try to contribute to the country, is the message that Chief Minister Arvind Kejriwal had for students who have cleared the prestigious Joint Entrance Exam for admission to engineering courses.
Mr Kejriwal and Deputy Chief Minister Manish Sisodia today interacted with 372 Delhi government school students who had qualified for the JEE-Mains this year.
"The next four years are going to form basis of your entire life. So don't reduce yourself to bookworms, don't run after marks and don't forget to contribute to the country after you become engineers," Mr Kejriwal said while addressing the students.
"You studied at government schools and may join government engineering colleges which run on tax payers' money. Your hard work will contribute to the country," he added.
The chief minister also said that Delhi government's education loan guarantee scheme should also be extended to students studying outside the national capital.
"Students will be able to take loans upto Rs 10 lakh. So far the scheme was only for Delhi colleges but now students who completed school education from Delhi who wish to take admission in colleges outside the city will also be eligible for the loan scheme," he said.
Mr Sisodia also called the students "brand ambassadors" of the government schools.