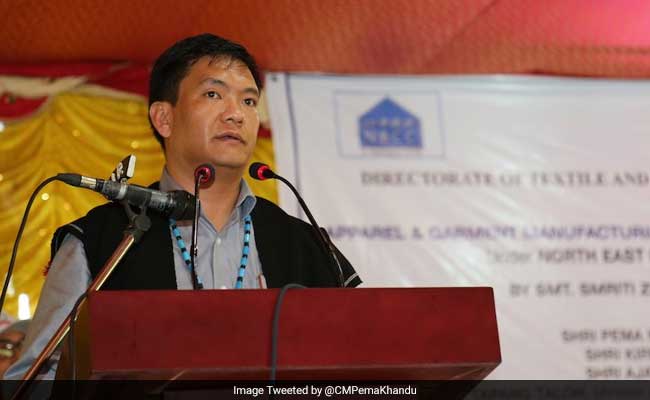 Itanagar:
Arunachal Pradesh Chief Minister Pema Khandu has assured the members of Arunachal Pradesh Union of Working Journalists (APUWJ) to look into the demand for press reforms in order to promote a free-thinking society.
An APUWJ team led by its president Amar Sangno met Mr Khandu at his office on Monday, demanding enactment of Working Journalists Protection (WJP) Act.
Currently, Maharashtra is the only state in India where an Act to protect the rights of working journalists has been passed.
"Journalists in Arunachal Pradesh often face daunting situations from various quarters. APUWJ strongly feels that the enactment of WJP Act would ensure the safety of all scribes," Mr Sangno said during the meeting.
The union not only demanded introduction of pension scheme for working journalists, but also the exemption of journalists from toll and parking taxes, while performing their duties.
The chief minister was apprised that till date, the state governments of Assam, Tripura, and Haryana have implemented a pension scheme for journalists who have retired from their profession.
"It is only fair, under such circumstances, that journalists who have served the public should be rewarded after long years of service," Mr Sango said.
The implementation of Majithia Wage Board and accommodation for accredited journalists at government guest houses are the other demands placed by the union.
"More than 10 years on since the formation of the Majithia Wage Board, and the Supreme Court ruling in favour of the recommendations made by the Board, majority of journalists under the Wage Board are yet to receive benefits," Sango said.
Mr Khandu assured them to look into the demands placed by the journalists and said the issue of implementation of Majithia Wage Board may take some time.
The team also expressed gratitude to the state government for enhancing Journalists' Welfare Fund cum corpus fund from Rs. 1 crore to Rs. 2 crore.