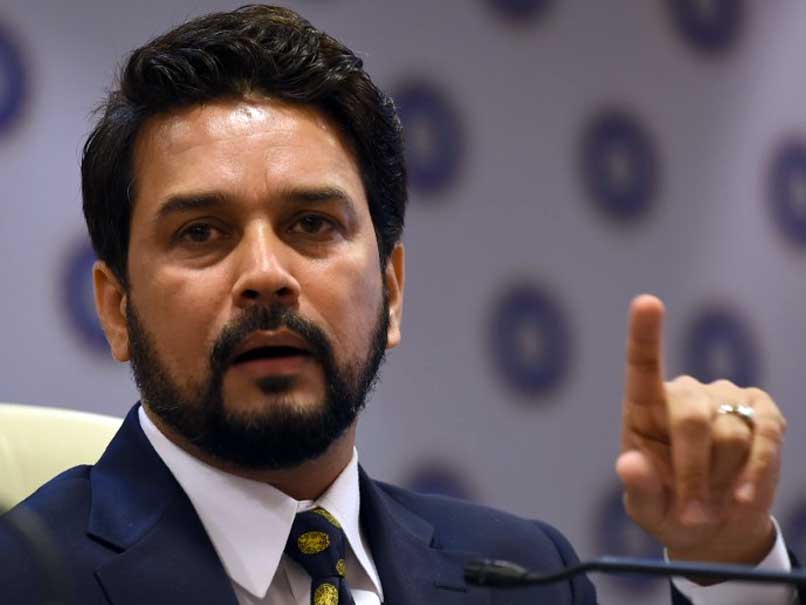 New Delhi:
Anurag Thakur, the 43-year-old lawmaker from Himachal Pradesh, was appointed as the BJP's chief whip in the Lok Sabha ahead of the start of the parliament's monsoon session. He replaces Rakesh Singh, 56, the Jabalpur lawmaker who was tasked to head the Madhya Pradesh unit of the BJP a few months earlier.
"Prime Minister Narendra Modi has appointed three-time Lok Sabha MP Thakur as the BJP's new Chief Whip in the Lok Sabha," Parliamentary Affairs Minister Ananth Kumar told reporters here.
The monsoon session is slated to end on August 10.
A party's chief whip is usually a senior lawmaker mandated to enforce party discipline and ensure the party line is followed in parliament.
Mr Thakur, son of former chief minister Prem Kumar Dhumal, had assumed a lead role in the BJP's campaign for the party's campaign in last year's assembly elections. The BJP won the election but his father, the BJP's presumptive chief minister, lost his own seat, and the claim to the chief minister's chair. Jai Ram Thakur became the chief minister.
The lawmaker, who was once the captain of the Under 19 cricket team and aspired to play for the country, ended up in politics about a decade back when he contested his first election to the Lok Sabha from his father's constituency in 2008.
He hasn't lost an election since and had even made it to the top post in the Board of Control for Cricket India in 2016. But his luck ran out. Mr Thakur was sacked by the Supreme Court in January 2017 and faced contempt of court proceedings, but was let off after an apology.
Tuesday's appointment was made, parliamentary affairs minister Anant Kumar said, in view of Rakesh Singh's request to relieve him of the post as he would be busy with organisational work in Madhya Pradesh where assembly polls are due this year.
Rakesh Singh had been appointed the chief whip in 2016 after Arjun Ram Meghawal was appointed as junior finance minister.