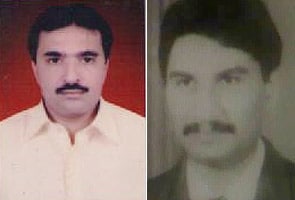 Ahmedabad:
Shiva Solanki, nephew of BJP MP Dinu Solanki was today arrested from near the Rajkot airport in connection with the murder of RTI activist and green crusader Amit Jethwa.
"We arrested Shiva Solanki while he was on his way to Mumbai," said Police Crime Branch Chief Mohan Jha.
Jethwa had filed a Public Interest Litigation against illegal mining in Gir forest region in High Court few days before he was shot dead from close range by two unknown motorcycle-borne assailants near the Gujarat High Court on July 20.
His father Bhikabhai Jethwa had alleged that the BJP MP from Junagarh was behind murder of his son.
Shiva Solanki's role in the murder was the under the scanner of the city crime branch, after one of the accused arrested in the case revealed his involvement.
Last month, police arrested a constable Bahadursinh Dhirubha Wadher from Junagadh district and one Sanjay Chauhan in connection with the murder.
A couple of days later, Pachan Shiva, one of the two motorcycle-borne assailants who had shot Jethwa on the night of July 20 this year was also arrested.
Bhikabhai Jethwa had earlier alleged that BJP MP Dinu Solanki was behind the killing of his son, and had also threatened him over telephone several times in the past.