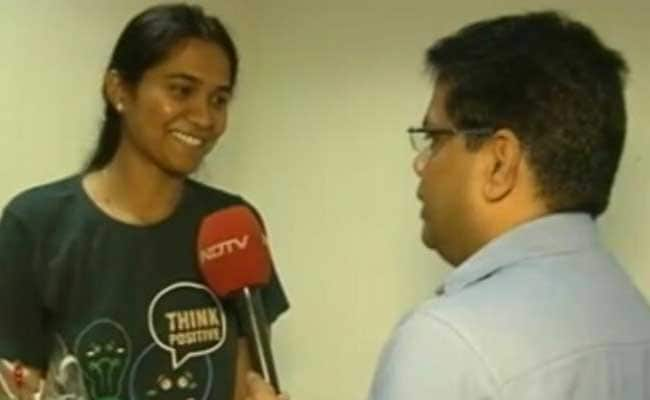 Highlights
She had cleared the 2014 UPSC exam and got Indian Revenue Service
Mr Nandini is the third woman candidate to have topped the exam in a row
Anmol Sher Singh Bedi came second, Gopalakrishna Ronanki came third
New Delhi:
For the third time in a row, a woman candidate has topped the Civil Services Examination the results of which was declared by public service recruiter Union Public Service Commission (UPSC) on Wednesday evening. This year Nandini KR from Karnataka has topped the examination, Anmol Sher Singh Bedi secured the second rank and Gopalakrishna Ronanki the third rank. In all, UPSC said, 1099 candidates had been selected.
"I always wanted to be an IAS (Indian Administrative Service) officer," said a jubilant Nandini KR in her first reaction. For Ms Nandini, this is not just a statement. She had cleared the 2014 edition of the civil services examination. But she didn't get a good rank. She had secured the 849 rank and ended up with the Indian Revenue Service.
But Ms Nandini, who apart from studying spends her time reading literature and playing volleyball, wanted the IAS and kept up at it. Last year, she even joined the training for the revenue service. But she had set her eyes on joining the administrative service and sat for the 2016 examination again, and topped. She is the third woman candidate to have topped the exam in a row. Ira Singhal from Andhra Pradesh had topped the examination in the 2014 exam while Tina Dabi from Delhi had topped the 2015 examination.
Counted amongst the toughest recruitment examination in the country, half-a-million young men and women appear for the examination every year. Only one in 400 of them make it through the examination conducted in three stages - preliminary, main, and interview - over almost a year.
Those who make it through are recruited to top civil services such as the IAS, Indian Foreign Service (IFS) and Indian Police Service (IPS), among others.