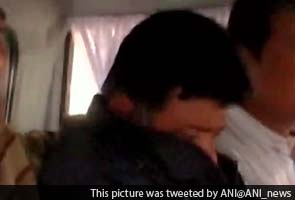 Jodhpur:
Barely two days after the conclusion of Indian Air Force's air exercise 'Iron Fist' in Pokhran, a suspected spy has been arrested for allegedly passing information of the war games to an ISI operative in Pakistan.
Sumer Khan (34), a computer expert, was taken into custody by army intelligence from his house in Pokhran on Sunday and was being grilled by security agencies, SP Jaisalmer Pankaj Kumar Chaudhary said on Monday.
Intelligence sources said that Mr Sumer was sharing information of the IAF's exercise with his maternal uncle in Rahim Yar Khan in Pakistan for the past few days. His uncle has been working for Inter-Services Intelligence for the last few years, they said.
Mr Sumer is currently under the custody of the Joint Interrogation Cell in Jaipur where the security agencies are questioning him.
The sources said he was caught after his calls to Pakistan were intercepted by the army intelligence and Intelligence Bureau.
They claimed that Mr Sumer had been working for his uncle for the past two years and had been sharing vital information related to all the exercises, which have taken place in the region in the past two years besides the various defence installations in the region.
Following interception of his calls to Pakistan, he was caught from his home in Pokhran on Sunday morning.
He would frequently travel to Pakistan and is believed to have passed on maps and other documents pertaining to defence structure in the western sector.