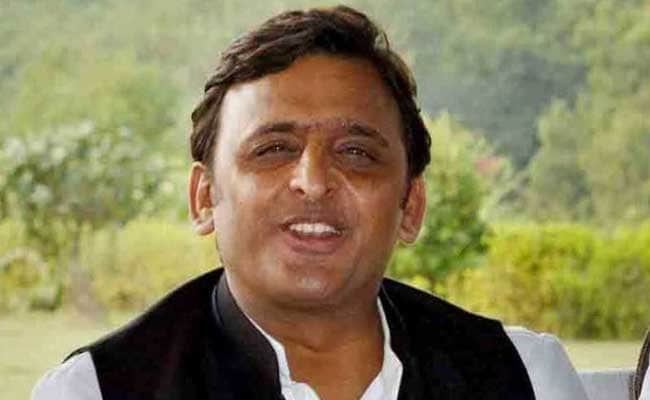 Lucknow:
Uttar Pradesh Chief Minister Akhilesh Yadav today supported Rahul Gandhi's remarks accusing Prime Minister Narendra Modi of doing 'dalali' over the blood shed by Indian soldiers, while his Samajwadi Party also attacked the BJP over "politicising" last month's surgical strikes by the army across the Line of Control.
"If he (Mr Gandhi) has said that, he must have said it after due thinking... he must have his reasons," Akhilesh Yadav said in reply to media queries on Mr Gandhi's remark.
"I visited some of the martyrs' houses... it is the poor who are dying. What do they know about surgical strikes," he said, adding that he shares cordial relations with Mr Gandhi.
Addressing a rally last week, Mr Gandhi had accused PM Modi of taking political mileage from the surgical strikes saying the Prime Minister was seeking to "profiteer" from the blood shed by Indian soldiers.
Observing that Mr Gandhi's "choice of words could have been better", Samajwadi Party (SP) spokesperson Gaurav Bhatia stressed upon the "message" that Mr Gandhi's remarks carried and accused the Bharatiya Janata Party (BJP) of politicising the surgical strikes carried on terrorist launch pads across the Line of Control in Pakistan-administered Kashmir.
"The choice of words could have been better but the point is the message that he (Mr Gandhi) has given through his statement and what Akhilesh Yadav is also referring to," Mr Bhatia said on UP Chief Minister was defending Mr Gandhi's remark.
"When it comes to surgical strikes, all politcal parties, including the SP, supported the Prime Minister's decision and will do it in the future as well. But what is most unfortunate is the way BJP leaders have politicised the strikes and indulged in chest thumping, especially in poll-bound UP," he said, citing the recent visit of Defence Minister Manohar Parrikar to Agra where he lauded the surgical strikes.
"It is because of this chest thumping that the Prime Minister had to warn his party leaders. Hope they will listen to him," added Mr Bhatia.
The BJP, however, termed Akhilesh Yadav's defence of Mr Gandhi as unfortunate.
"The comments reflect the typical partisan biased mindset of Akhilesh Yadav and Samajwadi Party which is motivated by caste, creed, religion and electoral and political motivations. Its unfortunate... political parties should refrain from indulging in politics over the armed forces. I think he (Akhilesh Yadav) should desist from defending such comments," said BJP spokesperson Sudhanshu Trivedi.