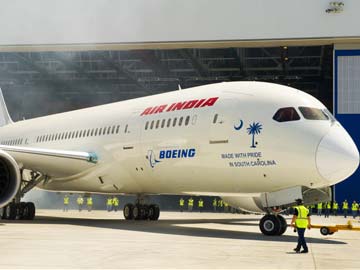 New Delhi:
Undeterred by the faults in the Dreamliners, Air India is using these sophisticated airplanes for more hours than the global average and banking on its cost-reduction capabilities, as constant software and hardware upgrades are being carried out on the planes by Boeing.
While all nine planes were being flown daily, the tenth aircraft that arrived two days ago would be put into flight operations by November 15, a top Air India official said.
There are a total of 27 of these aircraft on order.
With the plane experiencing problems one after another, Civil Aviation Minister Ajit Singh said there were no safety issues involving the plane and the faults would be worked out.
"There are no safety issues involving the Dreamliner. There were some glitches, which are being worked out," Mr Singh told PTI.
He said a team from Boeing would be coming to India to access the situation and help Air India.
The Minister said he had discussed these issues with Boeing officials during his recent visit to the US.
The airline management also echoed the Minister's view.
"We have not experienced a single safety issue in our fleet. It is a safe aircraft. We have not received a single complaint about its safety from any passenger so far. In fact, they are very appreciative of the ambience and comfort inside, like the quietness of the cabin, mood-lighting, spacious seats and wider windows," Air India CMD Rohit Nandan told PTI.
No passenger booked to fly on a Dreamliner cancelled the booking and travel agents were in fact getting more passengers for these Boeing 787s, he said, adding the cost of operating this aircraft was 30 per cent less than other aircraft in Air India fleet.