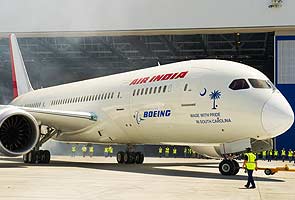 Kolkata:
State-owned Air India will re-introduce its international flights between Kolkata and Dhaka from February 7, an official of the national carrier said on Tuesday.
"We are reinstating the air service between Kolkata and Dhaka. It will be a regular and full-fledged service," an Air India spokesperson told IANS.
Earlier, Air India Express, a sister concern of Air India, had been operating low-cost flights between the two cities, but the service was suspended early last year due to "operational reasons".
Now, Air India will re-launch the service with regular flights from February 7.
An Air India aircraft would take off from Netaji Subhash Chandra Bose International Airport in Kolkata that day for Bangladesh's capital city.
Developed at a cost of above Rs.20 billion, a new state of the art terminal of Kolkata airport was inaugurated by President Pranab Mukherjee earlier this month.