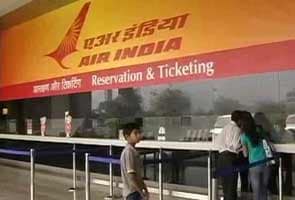 New Delhi:
About 300 Air India pilots on strike for the last 35 days are expected to receive termination letters soon, say sources; Aviation Minister Ajit Singh gave an indication of that this morning when he said the management of the national carrier would have to decide soon how to deal with the pilots who, he said, were on an illegal strike and showed no sign of getting back to work.
"These pilots have not come to work for more than 30 days. It's an illegal strike, they have defied the High Court, we have requested them again and again to come back to work. So it's for the management to decide how long they can keep them on the payroll, when they are not working, and they have no intention of coming back," Mr Singh said.
He has already announced that Air India will hire about 100 pilots soon on contract from the domestic market. The main focus, sources say, is to train the domestic pilots within four months to resume international operations and also look at expansion. Advertisements have already been put out for hiring pilots and new officers.
Air India has already sacked 101 pilots during the 35-day-long agitation; a new business plan and promotion strategy was announced 10 days ago.
The Indian Pilot's Guild, which is spearheading the strike and has now been de-recognised, said today that, the management is intent on escalating matters rather than resolving them. It holds that the Labour Ministry has already indicated that these terminations are illegal. There are reports that the pilots will seek a legal recourse against the management.
The Aviation Ministry has indeed talked tough. Earlier this week, Mr Singh had said that the pilots and engineers on strike were welcome to return, but without preconditions. He also said that the pilots would have to re-apply if they wanted to return.
The strike has hit Air India's operations on international routes. The pilots are protesting the management's decision to let pilots of the erstwhile Indian Airlines to train on the advanced Boeing 787 aircraft, and are also seeking new pay and career progression norms.
The airline is currently operating 75 per cent of its international flights, or 38 of the 45 two-way services it normally flies globally.
The Civil Aviation Minister had recently said that Air India, which was losing an average of Rs. 10-15 crore daily due to the strike, was seeking to reduce this loss to Rs. 5-6 crore a day by operating a truncated international schedule.
"The less you fly, the less you lose," he had quipped, saying that the airline had, in fact, contained its losses by not operating on loss-making foreign routes.