Jammu:
Zahid Hussain, 45, and his family were the first Rohingya Muslims to make Jammu their home in 2009. They were followed by others, who came to escape persecution in Myanmar. Today there are over 1,500 registered Rohingya Muslim families in Jammu who are neither citizens of India, nor permanent residents of the state.
Zahid, like most of the Rohingya refugees settled in Jammu, said that he has nothing to do with politics and moved purely for economic reasons. Most of the community are labourers and they get better wages in Jammu compared to other parts of the country.
"We get good wages, the vegetable market is close by, we get the things very cheap, that's why we prefer to live in Jammu," said Zahid Hussain.
But the rush of Rohingya refugees is now at the centre of a controversy - one that comes at a time when identity certificates for refugees from West Pakistan have sparked a debate.
The BJP says that Rohingyas are living illegally and involved in anti-social activities. The party is planning to raise the issue in the state assembly.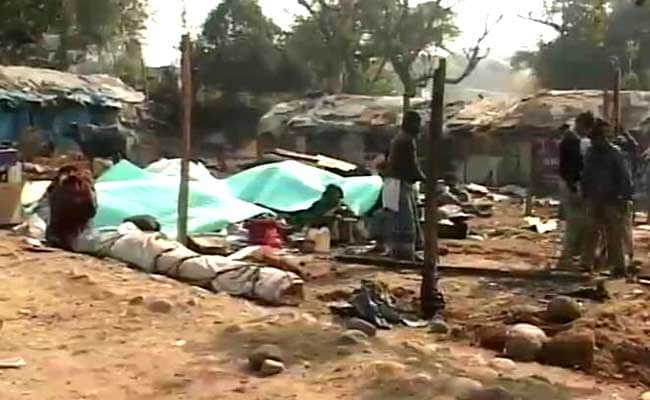 "We are taking this very seriously. They cannot continue to stay here. They are all into illegal activities and they are doing lot of those things which are very bad for the society. So we cannot accept that," said BJP state spokesperson Arun Gupta.
But the opposition National Conference has hit back saying the BJP is opposing the Rohingyas just because of their religion and by the same yardstick, the BJP should also not support West Pakistani refugees.
"If it is a Hindu, they will accept it. If it is a Muslim they will not accept it. When it was a Kashmiri Muslim living settling here, they were saying this is demographic change we are bringing about," said National Conference president Farooq Abdullah.
At the Rohingya colony in Jammu, work is on to build pre-fabricated huts. All of their 80 shanties were destroyed in a mysterious fire last month. They say it is just a matter of time and they are not for settling in Jammu permanently.
"Every community gets facilities in India. Whether he is a Muslim, Hindu or anybody else. If we get the same facilities in our own country, we will leave," said Zahid Hussain.