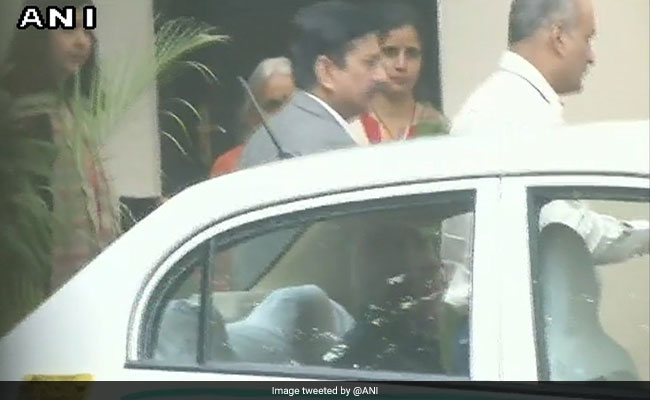 New Delhi:
Back from Pakistan after meeting
Kulbhushan Jadhav
, the man facing death penalty, his wife and mother met foreign minister Sushma Swaraj this morning. A number of officials from the foreign ministry, including foreign secretary S Jaishankar, attended the three-hour meeting. Mr Jadhav has been accused of spying by a military court. Yesterday, after months of delay, his family finally got to meet the former Navy officer, who has been in jail since his arrest in March last year.
Islamabad tweeted the photos of the 45-minute meeting as part of fresh propaganda ahead of the hearing of India's appeal against his death sentence at the International Court of Justice in The Hague.
Pakistan foreign office also played a video that showed Mr Jadhav "thanking" Pakistani officials and repeated old allegations that India has strongly rubbished.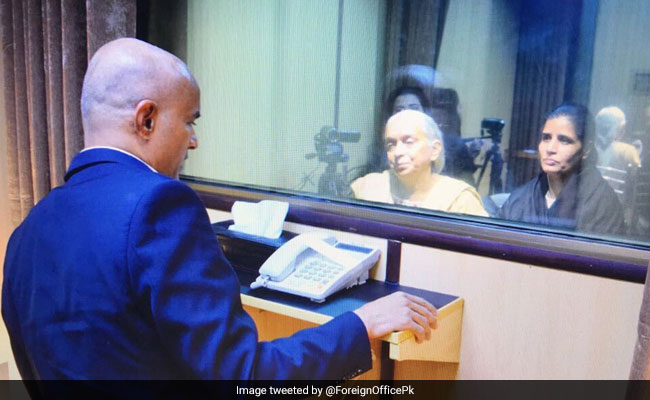 In the tweeted photos, Mr Jadhav was seen sitting behind a glass screen, apparently communicating with his family through intercom in presence of Pakistani officials.
Pakistan had initially tried to pass off the meeting as allowing consular access to Mr Jadhav -- one of the key demands of India -- since an Indian official, deputy high commissioner JP Singh, had accompanied Mr Jadhav's wife Chetankul and mother Avanti Jadhav. But after strong statements from India, Islamabad backtracked.
Pakistan argues that spies are not entitled to consular access following an agreement made with India in 2008. Islamabad claims Mr Jadhav was arrested while on a mission at the restive Balochistan province. India says the former Navy officer was kidnapped from Iran, where he was running a successful business.
In its interim order in May, the International Court of Justice had agreed that Pakistan had illegally withheld consular access to Mr Jadhav and said the Vienna Convention has provisions for consular access to accused even in cases of terror and espionage.