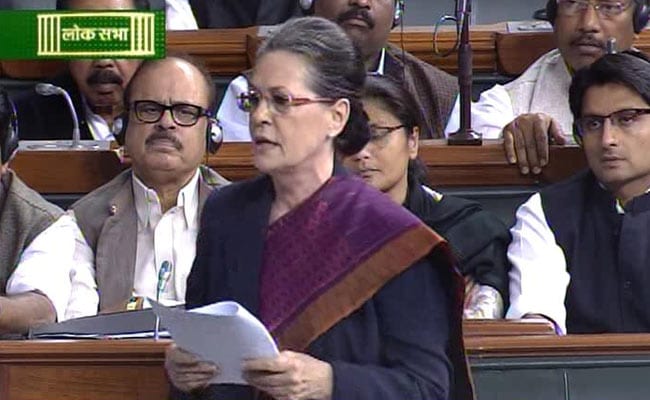 New Delhi:
Days after Rahul Gandhi's attacks on the government in Parliament, it is his mother and Congress president Sonia Gandhi's turn to launch an offensive. She is likely to move an adjournment motion today, her first in the new Lok Sabha.
Sources say Mrs Gandhi, who is also the Chairperson of the Congress Parliamentary Party, will seek a discussion on the "failure of the institutional mechanism" in the country, with reference to key constitutional posts lying vacant since the Narendra Modi government came to power a year ago.
Since the budget session resumed on April 20 after a recess, Rahul Gandhi has spoken in Parliament thrice; two of his statements focused on the nationwide farmers' crisis following massive loss of crops because of unseasonal rain and hailstorms.
With just three days remaining in the budget session, the government is fighting to push key legislation, including the Goods and Services Tax (GST) Bill. On Tuesday, Finance Minister Arun Jaitley told opposition parties in the Lok Sabha, "I beseech you, clear GST."
Opposition parties including the Congress have called for a review of the changes to the GST bill and sources say there might not be enough time to pass it this session. The Lok Sabha adjourns on May 8 and the Rajya Sabha on May 13.
The opposition has also united against the black money bill and the real estate bill and wants parliamentary panels to examine them too.