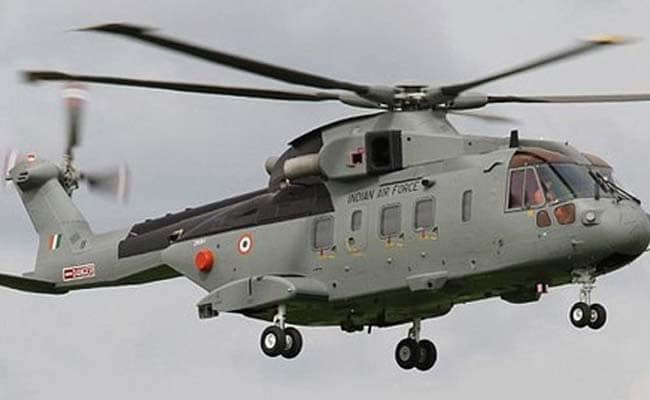 New Delhi:
A Delhi court today granted bail to two more accused in the VVIP chopper case a week after former Air Force Chief SP Tyagi, arrested last month over allegations of bribery in a contract to buy AgustaWestland VVIP choppers, was granted bail. Mr Tyagi was granted bail on the condition that he will not leave Delhi or try to contact any witness in the case.
Central Bureau of Investigation or CBI Special Judge Arvind Kumar allowed the bail pleas of Sanjeev Tyagi and a Delhi-based lawyer Gautam Khaitan, who were arrested on December 10. However, the court has asked them to furnish a persona bond of Rs 2 lakh and a surety of like amount each.
Sanjeev Tyagi is the cousin of SP Tyagi, who was arrested on the charge of receiving kickbacks in the multi-million dollar AgustaWestland helicopter deal. On December 26, the court granted bail to the former Indian Air Force chief.
The CBI has alleged that Air Marshal Tyagi and the other accused received bribes from AgustaWestland and helped the manufacturer win the $530-million contract to purchase the helicopters for the Communication Squadron of the Indian Air Force for ferrying the President, the Prime Minister and other VVIPs.
The probe agency further added that the company was favoured by the accused against illegal gratification accepted through different companies in the name of consultancy services.
An FIR was registered against them on March 12, 2013 under various charges dealing with criminal conspiracy, cheating and under provisions of the Prevention of Corruption Act.