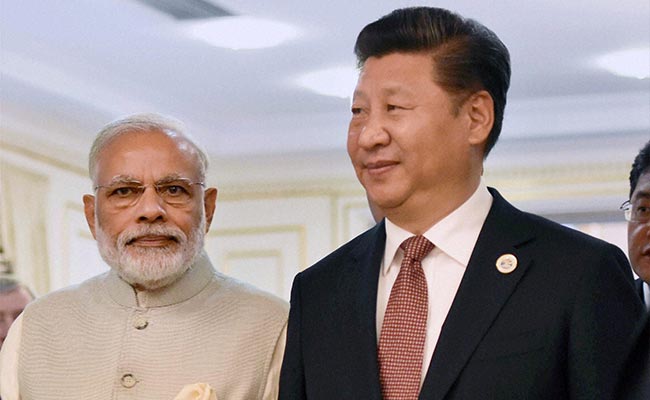 Highlights
China, India armies in lengthy stand-off at Sikkim border
China provokes India by offering to mediate in Kashmir
India dismisses China's offer, says terrorism emanates in Pak
New Delhi:
A day after China's latest snub on the border stand-off at Sikkim, the government has said that "diplomatic channels are available and are being used" to resolve the confrontation that began nearly a month ago. India has also dismissed China's offer- designed to provoke and made yesterday- to help mediate in Kashmir to bring "peace and stability to the region."
Foreign Ministry spokesperson Gopal Baglay said today, "We are ready to talk Kashmir with Pakistan, but no third party mediation...Our stand is absolutely clear. You are aware that the heart of the matter is cross-border terrorism emanating from a particular country that threatens peace and stability in the country, region, and the world."
Tomorrow evening, Home Minister Rajnath Singh will brief the leaders of opposition parties on the developments in China, as also the recent attack on Amarnath
yatris
or pilgrims in which seven people were killed in Jammu and Kashmir. The government hopes to build support among the opposition ahead of parliament starting its new session on Monday.
Just two days ago, Foreign Secretary S Jaishankar said that India and China are capable of managing the differences that crop up occasionally over the disputed border that runs 2,175 miles.
Delivering a lecture in Singapore, Mr Jaishankar said that, "As you know, no part of the border has been agreed upon. It is likely that from time to time there are differences."
China has warned of "serious consequences" if India does not yield to its demand to withdraw soldiers who Beijing claims are on its terrain. "It is not the first time that has happened. And when such situations arise, how we handle it...is a test of our maturity," the Foreign Secretary said.
But the next day, China retorted the border dispute this time "is different" and that India "illegally trespassed".
Last week, Prime Minister Narendra Modi and Chinese President Xi Jinping met in Germany at the G-20 summit and talked informally "on a range of issues", said the Foreign Ministry which refused to confirm if the Sikkim confrontation was part of the discussion.
China's version of events is that early in June, Indian soldiers crossed the Sikkim border into the area it calls Donglang and stopped the construction of a road on the plateau. Bhutan says the area that the road is being built on belongs to the tiny Himalayan kingdom; India endorses that stand. China says India is using the road-building to cross over their border.
Troops from the two sides have confronted each other close to a valley controlled by China that separates India from Bhutan and gives China access to the so-called Chicken's Neck, a thin strip of land that connects mainland India to its seven northeastern states.
India has said it had warned China that construction of the road near their common border would have serious security implications.