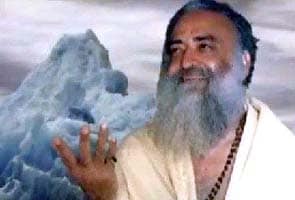 Tonk, Rajasthan:
Spiritual leader Aasharam Bapu has provoked fury and criticism after suggesting that the medical student who was brutally raped by six men on a bus did not do enough to save herself.
Addressing followers in Rajasthan, he said that when the student encountered six drunk men on a bus in Delhi last month, "she should have taken God's name and held the hand of one of the men and declared him her brother." He went on to say, "
Galti ek taraf se nahi hoti hai
(no mistake can be one-sided)"
The student who was raped and assaulted with an iron rod by six men died in a Singapore hospital on December 29. She fought for her life for 13 days in hospitals first in Delhi and then Singapore. Her doctors have commented on her remarkable fighting spirit; her parents said she wanted to live; her boyfriend, who was with her on the bus and was also hit by the attackers, said that when they turned on him, she jumped in to protect him.
The barbarous attack wounded India with lacerating pain and anger. Spurred by public demonstrations, the government has promised to introduce better policing for women's safety, and tougher anti-rape laws. It has also pledged "the severest punishment" to the men accused of murdering and raping the 23-year-old.
The BJP's Ravi Shankar Prasad described Asaram Bapu's statement as "regrettable, deeply disturbing and painful."
"Such comments should be condemned as much as possible," Congress leader Sandeep Dikshit said. His party colleague Rashid Alvi said, "Political leaders, including religious leaders, must give serious thought before they speak out."
(with inputs from Agencies)