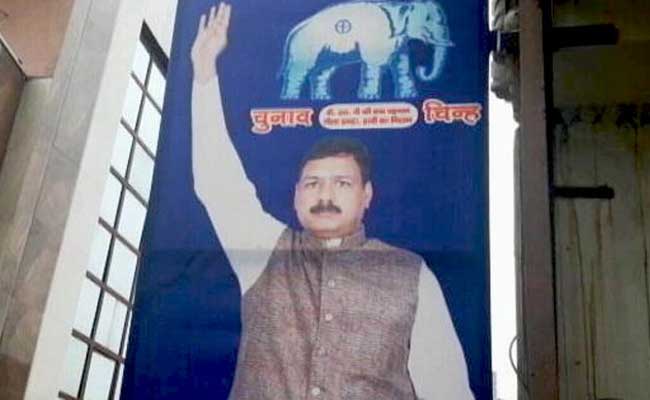 On Saturday, Munawwar Hassan, a jailed politician of Mayawati's BSP, walked out on bail posted by a business associate who told him that his wife and four children had been missing for a month.
The associate, Bunty, apparently told Hassan he would help look for his family.
Two days later, Bunty went to the police to report the 45-year-old politician's murder. His repeated calls to Hassan's phone showed his concern, until it turned out to be a weak attempt at an alibi.
The man finally arrested for the murder was 27-year-old Bunty or Sahid Khan, Hassan's close friend for years.
His interrogation revealed one of the most shocking crimes that the police had seen in years.
The bodies of Hassan's wife, two daughters and two sons would subsequently be found in Delhi and UP.
"After killing Munawwar Hassan, Bunty kept calling his cellphone only to misguide the police. To avoid suspicion, he informed us," said Jitan Narval, a senior Delhi Police officer.
Caught making inconsistent statements, Bunty allegedly admitted that he had killed Hassan's family too. The highly decomposed bodies of the politician's wife and two daughters were found yesterday near a dry river in Meerut, 70 km from Delhi. They had allegedly been taken to Saharanpur by Bunty on false pretences and killed on their way back to Delhi.
The remains of Hassan's two sons were dug out near Bunty's office, the same address where Hassan was reportedly shot dead. The brothers had reportedly gone to find out about their missing mother and sisters on April 22.
The police said Bunty hired professional killers to do the job for Rs 3 lakh.
The story began in 2009 when Hassan, who contested and lost the Delhi assembly election, allegedly plunged into real estate.
Bunty has reportedly said he wanted Hassan's fortune and saw his chance when he was sent to Tihar jail in January in a rape case.
Two of the contract killers have been arrested in UP; more accused are missing.
(with inputs from PTI)