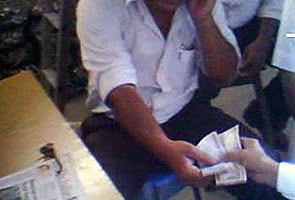 Mumbai/Pune:
It is a week of shame for Maharashtra Police. A day after 36 of the state police's men, including an Inspector, were suspended in Mumbai on graft charges, seven constables were suspended in rural Pune today for allegedly for aiding and abetting smugglers.
These constables helped the gangs, who looted godowns on the Pune-Ahmednagar highway, get away. They are also charged with escorting red sandalwood traffickers after allegedly taking commissions and ensuring their trucks are not stopped for checking.
After complaints, Superintendent of Police, Pune Rural, also recommended strong action against senior police inspectors for their alleged involvement in the crime.
The state government had earlier on Wednesday suspended 36 policemen in Mumbai for accepting bribes from a person. The victim, Mohammed Kasim Khan, said he was carrying out modification work at his friend's house at Chembur. Mr Khan said the work started in the second week of March and since then, the place was frequented by these policemen who threatened to frame him in a case for carrying out illegal extension.
Over the next few days, the policemen were caught on a hidden camera accepting bribe from Mr Khan ranging from Rs. 50-150.
The video footage was then submitted to the local Deputy Commissioner of Police (DCP), said Mr Khan, who initiated an inquiry and on the recommendations made by the investigating officer, these policemen, including the Inspector who was in-charge of the police station, were put under suspension.
This came on a day when former Deputy Inspector General (DIG) of Police A K Jain was sentenced to five years' imprisonment by the special Anti-Corruption Bureau (ACB) court for taking bribe from a junior officer for protecting him in a departmental inquiry. The court also imposed a fine of Rs. 1.5 lakh on Mr Jain.