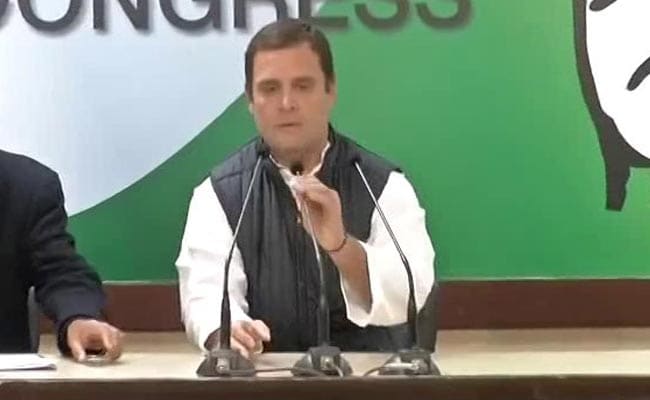 New Delhi:
For the first time ever in India, four senior judges of the Supreme court addressed the media at the residence of J Chelameswar. The other three judges who accompanied him are: Ranjan Gogoi, Justice Madan B Lokur and Justice Kurian Joesph.
During the press conference, the judges released a letter they had written to Chief Justice Misra a couple of months ago.
The press conference comes amid a tug-of-war between the government and the judiciary over how to appoint judges to the High Courts and Supreme Court.
Here are the highlights from the press conference of the Supreme Court judges:
Maintain Dignity Of The Judiciary: Ex-Bombay High Court Judges
Former Bombay High Court judges said that the dignity of the judiciary should be maintained in such trying times.
Retired Bombay High Court chief justice Manjula Chellur said something must have triggered the four judges to go public with their claims. "These situations are difficult. But what needs to be kept in mind is that this is not about just individuals. This is about the institution in totality. All steps must be taken to ensure that the dignity of the judiciary is held high. Courts are the last place the public goes to resolve their disputes and problems," (Retd) Judge Chellur told news agency PTI.
Ex-high court judge V G Palshikar termed the top court judges' allegations as an "unprecedented move" and said they should have refrained from going public. "This is a black day in the history of courts. This should not have happened. There was no need to go to the public. They (four judges) should have raised these issues in a chamber meeting in the Supreme Court. We will now have to see what the chief justice of India does," he said.
Anoop Mohta, who retired from the high court last month, said: "This is like a volcano erupting. Such a thing has never happened," Mohta said, adding courts do not appreciate even when lawyers appear before the media with comments and opinions on the working of the judiciary.
Ex-high court judge Pramod Kode said this was a very serious issue.
"I hope all appropriate steps are taken to maintain the dignity of the judiciary," Kode said. He had heard the 1993 Mumbai serial blasts case as the trial court judge.