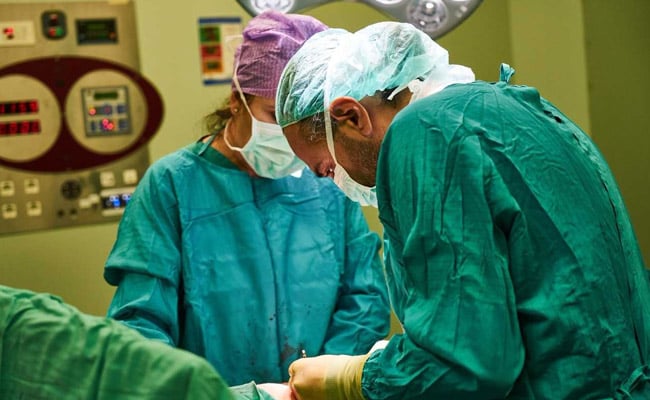 Mumbai:
A four feet long iron rod which pierced the groin of a 33-year-old man and exited near the neck, was removed after a five-hour surgery at the state government's J J Hospital here.
Doctors performed the complex surgery to save the life of Naseem Sheikh, a labourer from Nashik, who was impaled by the rod that pierced his torso while working at a construction site.
While working at a construction site on March 8, Mr Sheikh slipped and fell on the iron rod that was jutting out of concrete pillars. His co-workers cut the iron rod to detach him from the pillar.
The rod had entered his body through the groin, perforating his intestines, liver, abdomen and chest before coming out of the back.
Mr Sheikh's family hired a private ambulance for the 200-km journey to Mumbai.
Dr Ajay Bhandarwar, who was part of the team which removed the rod last Friday, said open and laparoscopic techniques were used in the surgery.