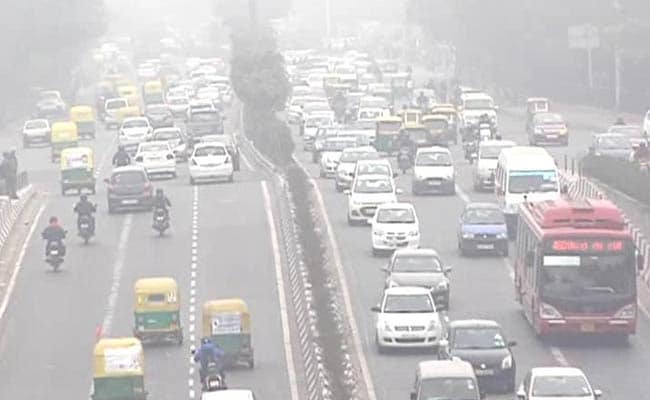 New Delhi:
Amid alarming reports about the pollution level in Indian cities, Government today said a three-month action plan has been prepared to combat pollution in Delhi and an air quality index was launched on April 6 to monitor air quality in 10 cities.
"A three-month action plan has been prepared to combat air pollution in Delhi and in the National Capital Region and the government will review it after every three months," Environment Minister Prakash Javadekar said in a reply during the Question Hour in the Rajya Sabha.
From tomorrow onwards, the Central Pollution Control Board would issue bulletins on the level of air quality for the 10 cities, he said.
"The level of pollution in Delhi is a critical issue and it has not happened in the last two months but over the years," he said.
Separately, the Petroleum and Transport Ministry was also doing its bit to check air pollution and are "considering pre-poning" of evolving the emission norms, he said.
Ringing the alarm bell over the rising pollution level, the Energy Policy Institute, Chicago in its report in February had said that 660 million people in India now live in areas where PM 2.5 level exceeds the country's national air quality standards.
The study, disclosed by the Minister, estimated that the excess pollution alone reduces life expectancies at birth by 3.2 years on average.
To a question on management of CFL wastes, the Minister said the Government has prepared e-waste draft rules and posted it on the website for public feedback.
The rules lay down procedures for compulsory buy-back and regeneration of CFL waste by the manufacturers, proper collection and recycling of such waste.
"When the consultations are over, we will implement the e-waste rules," Mr Javadekar said.
Replying to a question by Congress MP Raj Babbar, the Minister, however, said they have so far not estimated the generation of CFL waste in the country.
Mr Babbar also raised doubts whether government would succeed in encouraging more people for the use of next generation LED lights when the prices are far over Rs 80 as promised by the Government.