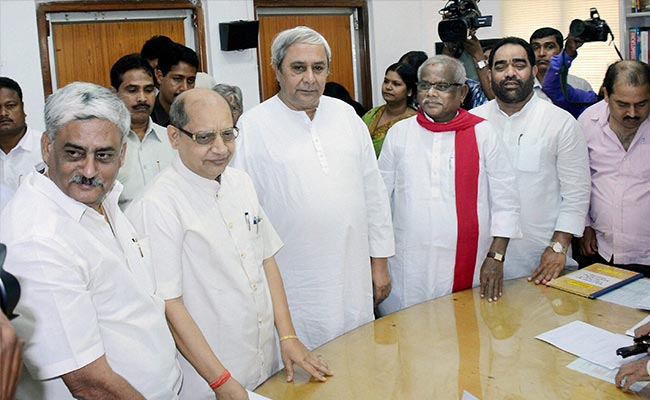 Bhubaneswar:
BJD candidates Prasanna Acharya, Bishnu Charan Das and N Bhaskar Rao were today elected unopposed to the Rajya Sabha from Odisha.
Returning Office and Odisha Legislative Assembly (OLA) secretary AK Sarangi announced election of the three BJD candidates as the deadline for withdrawal of nominations ended this afternoon.
The nomination papers of three independent candidates were earlier rejected on June 1.
The nomination papers of independent candidates K Shyambabu Subbudhi, Lala Arun Singh, and Akshaya Kumar Behera were rejected due to lack of security deposit and the requisite number of proposers for their candidatures.
As one candidate required at least 37 first preference votes to get elected to the Rajya Sabha, the opposition Congress and BJP did not field any candidate. While, BJD has 117 legislators in 147 member Odisha Assembly, Congress has 16 legislators followed by BJP's 10 legislators.
With election of the three candidates, the BJD's strength in the upper house of the Parliament increased to eight.
Of the total 10 seats for Odisha in the Rajya Sabha, the ruling BJD will have eight members. Of the two other seats, one is occupied by an independent member while another goes to a Congress member.
The three seats would fall vacant from July 1 after completion of tenure of Pyarimohan Mohapatra (independent), Baishnab Charan Parida and Bhupinder Singh (both BJD).