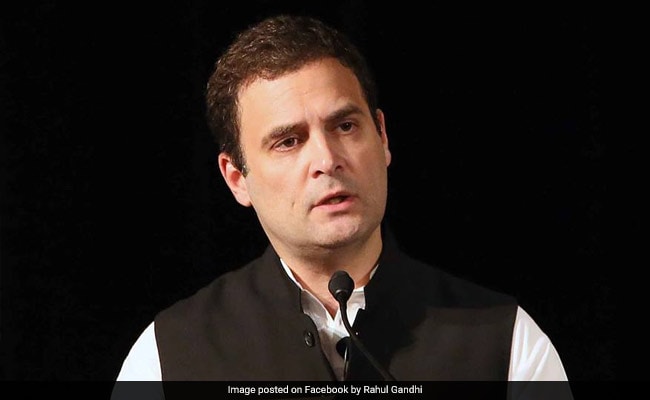 New Delhi:
Congress vice president Rahul Gandhi today took a swipe at the BJP government in Rajasthan led by Vasundhara Raje over a
proposed law that bars courts
from taking up private complaints against public servants -- ministers, lawmakers and officials -- without its clearance.
The government gets six months to decide if a court should order a probe into a private complaint against a public servant. Till then, the media cannot disclose the identity of the accused. Any violation can lead to a two-year jail term.
A tweet from Mr Gandhi this morning read: "Madam Chief Minister, with all humility we are in the 21'st century. It's 2017, not 1817."
The Rajasthan government had made changes to the criminal procedure code by an executive order, or ordinance, on 7 September last month. On Monday, the ordinance is expected to come up for approval of the state assembly, where the BJP has 162 of the 200 seats.
The Congress, which has already criticised the state government for the ordinance, plans to raise the issue in the upcoming assembly session tomorrow and force the government to withdraw the provision.
"Chief Minister Vasundhara Raje wants to institutionalise corruption that has been a hallmark of her regime for four years,"
said Sachin Pilot, the president of Rajasthan Congress
, on Saturday.
On Saturday night,
the government said
there was no provision in the ordinance to protect corrupt officials. Rajasthan's Parliamentary Affairs Minister Rajendra Rathore told NDTV that the law was brought to protect public servants from frivolous allegations. "People were filing false cases against public servants," Mr Rathore said.