Highlights
Maya Kodnani, jailed in 2012, was acquitted by the Gujarat High Court
She was sentenced to jail in 2002 Naroda Patiya riots case
100 Muslims were killed in single bloodiest episode of violence in 2002
New Delhi:
Maya Kodnani, a former minister and BJP leader sentenced to 28 years in prison for leading the biggest massacre of the Gujarat riots of 2002, was acquitted by the Gujarat High Court on Friday. The court gave the 63-year-old doctor the benefit of the doubt but confirmed the convictions of 12 other accused, including Babu Bajrangi, a firebrand leader of the Bajrang Dal, which is linked to the BJP's ideological mentor Rashtriya Swayamsevak Sangh.
In 2012, Maya Kodnani, a gynaecologist, was sentenced to jail for her role in the riots in Naroda Patiya, a suburb of Ahmedabad where 97 Muslims were killed in the single bloodiest episode of the three-day violence that followed the Godhra train burning of February 27 2002, in which 59 Hindu volunteers were killed. A trial court called her "the kingpin of the riots".
Five years after the riots, Maya Kodnani served as Minister for Woman and Child Development in the cabinet of then Chief Minister Narendra Modi. She held the ministry till her arrest in 2009.
A Special Investigation Team (SIT) had told the trial court that a day after the Godhra incident, 11 witnessed saw Maya Kodnani inciting mobs in the Naroda area. The witnesses told the court that they saw her handing out swords to rioters, exhorting them to attack Muslims, and at one point firing a pistol.
But the High Court said the witness statements were inconsistent and had failed to prove Maya Kodnani's guilt. It also noted that her name came up only after the special investigation team came into the picture and that no one had named her when the riots case was being registered.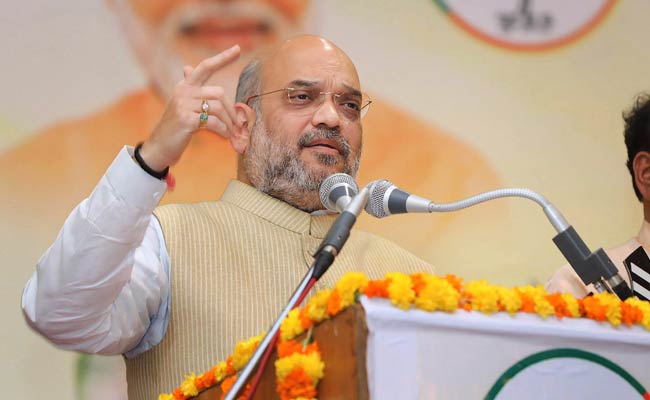 Last year, BJP president Amit Shah told a court - in another case next door in Naroda Gram where 11 Muslims were killed - that when the riots were raging 10 km from Ahmedabad, he had seen Maya Kodnani in the city, at the assembly building and then at a government-run hospital where she was consoling the families of the Godhra victims.
Maya Kodnani was granted bail in 2014 after she said she was very unwell; she was reportedly given shock therapy for acute depression.
A number of high court judges, including justices Akil Kureshi, MR Shah, KS Jhaveri, GB Shah, Sonia Gokani and RH Shukla, recused themselves from the case.