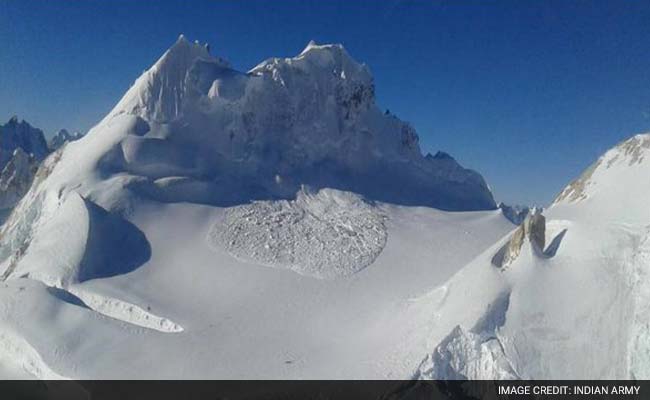 New Delhi:
Two soldiers were killed after an avalanche hit an Army patrol in the icy height of Siachen Glacier today.

The patrol, operating at 18,000 feet in southern Siachen Glacier - the world's highest battlefield - was hit by the avalanche earlier today.

An Avalanche Rescue Team (ART) following the patrol immediately started rescue operations and managed to locate all of them.

They were pulled out from the snow and taken to a hospital via helicopters. Two of the soldiers died during treatment.
Last week, four soldiers had died after being trapped in snow for hours after an avalanche hit army positions in northern Siachen Glacier. Two porters also died in the accident.
The Siachen Glacier, situated at a height of around 20,000 ft, is the highest militarised zone in the world.
Avalanches and landslides are common during the winters and temperatures can drop to as low as minus 60 degree Celsius.