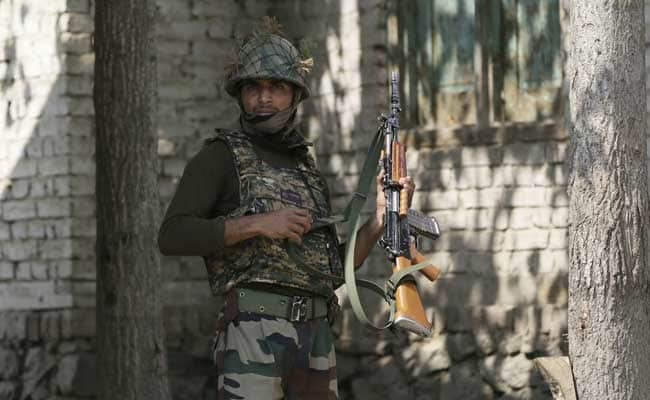 NEW DELHI:
The long wait for modern firearms at India's borders could soon come to an end. The government today decided to invite gun manufacturers from around the world to sell 1,66,000 assault rifles and carbines worth Rs 3,547 crores for border troops under a fast track mechanism. This would enable "the Defence Forces to meet their immediate requirement for the troops deployed on the borders," a Defence Ministry statement said after a meeting of the Defence Acquisition Council headed by Defence Minister Nirmala Sitharaman.
The decision is seen as an effort to ensure that procedures, which held back induction of the modern firearms sought by the armed forces a decade earlier, do not stand in the way.
In September last year, Bloomberg had estimated that the country's defence procurement rules including the ones that bar the government from buying from single bidders had forced the government to cancel $25 billion worth of tenders over three years.
It was this restriction on dealing with the single bidder that the procurement process to buy carbines had collapsed in 2016, a decade after the need for the new weaponry was accepted by the government.
The Acceptance of Necessity for the carbines was initially outlined in 2006 and later tweaked, in 2008.
The Request for Proposal was issued in 2010.
Of the 36 global vendors that pitched their weapons, four were shortlisted.
In the evaluation trials during 2015-16, only one gun manufactured by Israel Weapons Industries made the grade.
Since defence ministry guidelines stipulate that at least two manufacturers need to quality so that the government can pick the lowest bidder, the procurement process was cancelled in 2016.
In case of the assault rifle purchase, the Acceptance of Necessity for carbines was stated in 2011.
The armed forces outlined the need for a multi-calibre gun, which could fire both 5.56 mm and 7.62 rounds.
Bids were sought in 2014 but had to be withdrawn because no one could give the army the gun with the specifications they wanted.
In June 2016, the forces toned down their requirements for a 7.62 x 51mm calibre rifle that had an effective kill range of 500 metres.