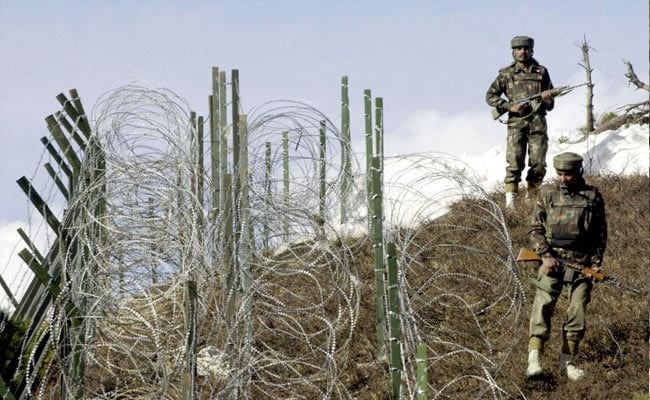 Highlights
4 women, 2 children killed in firing by Pak along border
Pak troops targeting civilian areas, defence facilities
Pak has violated ceasefire over 60 times since India's surgical strikes
Jammu:
Eight people, including four women and two children, were killed as Pakistani soldiers fired at villages and posts along the border in Jammu and Kashmir on Tuesday, causing the highest number of deaths on a single day in over two decades. Two Pakistani soldiers were killed and several Pak posts were destroyed as India retaliated.
Here are the 10 latest developments in this big story:
Five-year-old Abhi, seven-year-old Rishab and Ravinder Kaur, 19, were among those killed in Ramgarh in Jammu in incessant ceasefire violations by Pakistan. Ravinder Kaur suffered splinter injuries when a mortar landed on her house.

The Border Security Force said it has destroyed 14 Pakistani posts in return fire.

The government has ordered 174 schools along the border in Jammu to shut down because of the shelling.

Around 22 people were injured in shelling along the International Border and the Line of Control. A large number of people abandoned their damaged homes and left border villages in hordes.

Ties between the two countries have been tense since the Uri attack in September, when terrorists from Pakistan targeted an army post, killing 19 soldiers.

In what was widely seen as retaliation, the army carried out surgical strikes targeting staging areas in Pakistan Occupied Kashmir for terrorists planning to attack Indian cities.

Since the surgical strikes, there have been more that 60 ceasefire violations by Pakistani troops along the Line of Control and the International Border. Some 15 people have been killed and over 40 have been injured.

Pakistan has been relentlessly trying to push heavily-armed terrorists into India, say officials. There have been many infiltration bids aided by cover fire by Pakistani troops along the International Border.

A night video shows one such infiltration attempt at Hiranagar sector last month, which was stopped by the Border Security Force. Terrorists are seen trying to sneak in under the cover of heavy firing and shelling by Pakistan Rangers.

Senior military commanders say they expect the ceasefire violations to continue for a few more days before they taper off.