Highlights
Rampally Lake, among city's biggest, spat out 30,000 dead fish
2 other lakes also covered with dead fish earlier this month
Activists blame pollution, government officials blame heat
Hyderabad:
Hyderabad, at one time famous for its picturesque lakes, is offering a very different picture now. At one of the city's biggest lakes, Rampally, located 30 km from the heart of Hyderabad, 30,000 fish were found dead earlier this week.
10 days ago, two other lakes- Shamirpet and Medchal- were found packed with 60,000 dead fish, according to officials.
Government officials blame the crisis on the heat - Hyderabad has been averaging nearly 43 degrees - and on a bacterial infection across water bodies.
But environmental experts in the city say that the developments are not unexpected - after decades of being abused with a steady inflow of untreated sewage, industrial and agricultural chemicals, lakes are in oxygen distress, they claim.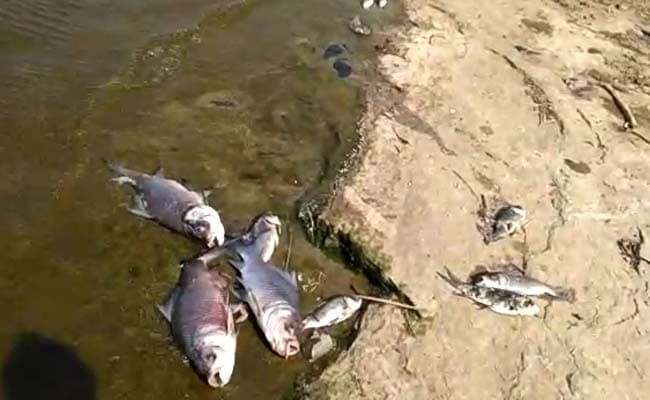 "When there is a fresh rain, even the solid effluents dumped in the open areas get washed into the lake, making it impossible for even fish to breathe, so they are choking to death, if not being poisoned by the toxicity that is growing in the lake," said Dr Purushottam Reddy, an environmental activist, referring to occasional showers in recent days.
"There is no system of collecting and disposing solid industrial waste. It is a failure of the pollution control board, so they prefer to blame the bacteria and infections instead,'' he alleged. Add to that the dumping of garbage in and around lakes and growing encroachments, he said.
Eega Laxman is one of 52 fishermen who have leased fishing rights for the 120-acre lake. They removed the dead fish floating on Rampally Lake without any help from the authorities.
"There is no outlet, so the dirty water just stays on. It does not get cleaned. Unless the dirty water is treated, the lake won't survive,'' he said.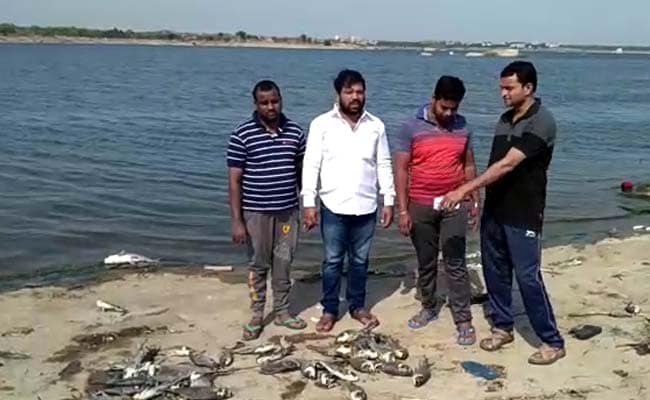 The fish he collects from the lake has no takers now that word has spread of this week's developments. An associate of fishermen has sought compensation from the government as a result.
Dr Reddy warns that infected or poisoned fish may already be reaching the markets to be consumed by customers.
"We need an independent agency like the Nagpur-based NEERI to investigate what is going so horribly wrong,'' Mr Reddy says.