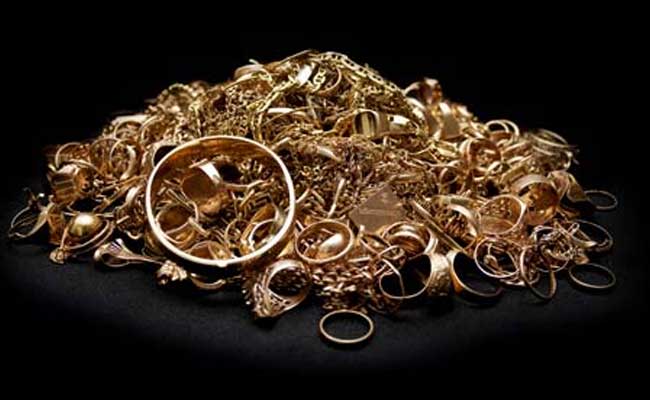 Hyderabad:
Five people were arrested on Tuesday for allegedly robbing nearly 42 kg of gold from a branch of Muthoot Finance in Hyderabad about two weeks ago. The robbery was conducted in a manner shown in the Akshay Kumar-starrer 'Special 26' where the conmen posed as officials of Central Bureau of Investigation 'raided' businessmen and politicians. The gang has also been suspected of conning other branches of the financial corporation over the last two years, the police said.
According to the police, a traffic policeman entered the RC Reddy Nagar branch of Muthoot Finance in Hyderabad's RC Puram area around 9.15 am on December 28. He was followed by four men - three of them posing as CBI officials and one as a thief. They told the branch manager that the thief had mortgaged stolen jewellery and was indulging in money laundering.
Holding the manager and the employees at gunpoint, they got the keys to security lockers. Then they locked the hostages into the bathroom.
The conmen opened the lockers and consequently 'recovered' 41.8 kilogram of jewellery and Rs 91,863 in cash. They also took two DVR machines and sprayed the lockers before leaving.
In course of investigation, the police - after thoroughly studying the CCTV footage - observed that the accused had fled the crime scene in a black Mahindra Scorpio. The men were subsequently arrested from various parts of the city.
The accused have been identified as Lakshman Narayan Mudhang, Ganesh Pandurang Bhonsle, Subhash Pujari Pandey, Sunder Rajaratnman Kangalla and Thukaram Gaikwad. The police said that efforts to identify and arrest their associates are on.