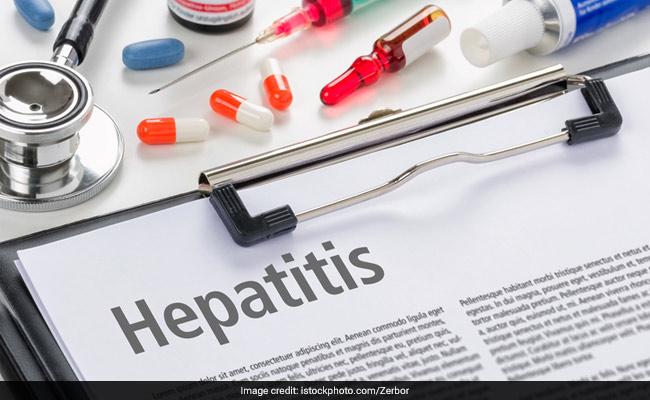 Highlights
World Hepatitis Day is observed on the 27th of July every year
World Hepatitis Day 2018, WHO follows the themeTest. Treat. Hepatitis
A person ailing from Hepatitis does not show many symptoms
The World Hepatitis Day is observed on the 27th of July every year. This day aims at bringing the world together to spread awareness about viral Hepatitis and the impact it has on the world. World Hepatitis Day 2018, WHO follows the theme, "Test. Treat. Hepatitis".Hepatitis is an inflammatory condition of the liver which usually takes place due to a viral infection. Millions of people across the globe are dealing with hepatitis but only a few are aware of their diagnosis. Hepatitis B and Hepatitis C virus are the leading causes of liver cancer in the world. This disease does not limit itself to a particular age group, race or part of the world; it is a global epidemic which needs to be focused upon. WHO aims at achieving the following objectives at a global level:
Improving partnerships and funding for viral hepatitis
Supporting and scaling up hepatitis treatment, prevention and care services, specially focusing on WHO's treatment and testing recommendations
Showcasing the best practices and promoting the universal coverage of hepatitis services
Also read: World Hepatitis Day: Top Dietary Changes For Preventing Liver Damage In Hepatitis
World Hepatitis Day: What are the different types of hepatitis?
Hepatitis is of 5 types and the treatment options for it depend on the type of hepatitis you are dealing with. Immunizations and lifestyle precautions can help you prevent this condition in the first place. There are mainly Hepatitis A, B, C, D and E. For all these, a different virus is responsible. Hepatitis A is short-term and acute, while Hepatitis B, C and D are likely to become chronic and ongoing. Hepatitis E is also acute but it can detrimental to the health of pregnant women.
Also read: World Hepatitis Day: Liver Damage From Hepatitis A; Diet Tips To Prevent It
World Hepatitis Day: What are the symptoms of hepatitis?
A person ailing from Hepatitis does not usually show many symptoms, especially the ones dealing with chronic forms of Hepatitis like B and C. The symptoms start to show up when the virus has caused significant damage to the liver. However, a patient is likely to show the following symptoms when suffering from hepatitis:
Nausea
Vomiting
Loss of appetite
Abdominal pain
Fever
Diarrhea
Fatigue
Flu-like symptoms
Unexplained weight loss
Light-coloured stools
Also read: World Hepatitis Day: 5 Reasons Why You Shouldn't Ignore Your Liver
World Hepatitis Day: What are the treatment options for Hepatitis?
When it comes to treatment, acute forms of hepatitis resolve on its own over a period of some weeks. However, if the case is severe, even acute hepatitis needs drugs for treatment. It is extremely important for Hepatitis patients to get timely diagnosis and treatment to prevent the liver from excess damage. Once the liver is severely damaged, it might require a liver transplant. But the best way to keep hepatitis risk at bay is to practice preventive measures. Make sure that you and your kids and vaccinated for the different types of hepatitis beforehand. Afterall, prevention is better than cure!
Also read: World Hepatitis Day: Save Your Liver With These 10 Superfoods
Happy World Hepatitis Day!