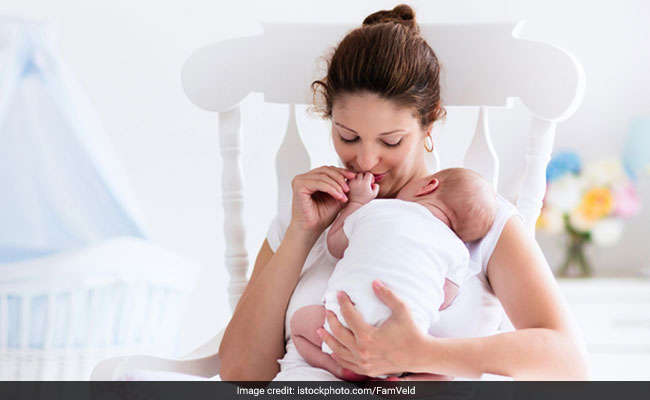 Highlights
World Breastfeeding Week 2018 is on till August 7
Breastfeeding is important for both mother and child
Pumping breastmilk helps in maintaining an adequate supply
World Breastfeeding Week 2018 is on till August 7. World Breastfeeding Week is meant to raise awareness about the importance of breastfeeding for the mother and the baby. According to the World Health Organization, breastmilk should be the only source of nutrition for the baby during the first 6 months. For the purpose of breastfeeding, some mothers experience a little difficulty. Breast pumps play an important role here. Breast pumps help mothers to feed their babies exclusively with breastmilk. They are especially helpful when mothers want to return to work but still want to feed baby with breastmilk. But before using breast pumps, there are some basics which mothers need to know.
This World Breastfeeding Week, we talk about how mothers can pump breastmilk correctly and safely:
1. For your first pumping session, the breast shield needs to be put on the breast and held firmly. The shield should be centered over your nipple. You may experience a little discomfort as you begin to pump.
Also read: Can You Breastfeed A Surrogate Or An Adopted Baby? Tips And Suggestions
2. When you are using a manual pump, you can compress handle with short and quick squeezes. Once your milk is flowing, you can squeeze for a little longer. Switch to other breast once flow slows down.
3. While using an electric pump, you can begin with pumping at the lowest speed and suction until you get a little comfortable. Adjust the speed and suction as per milk flow and comfort.
Also read: Health Hazards of Inadequate Breastfeeding
How to create a comfortable pumping environment?
A comfortable pumping environment can help you pump more milk during each session by helping you relax. Stress and under distractions can hamper your let-down reflect and making pumping more difficult.
Some ways of creating a comfortable pumping environment include keeping a photo of your baby near you, holding a blanket or item which smells like your baby, eating a healthy snack while pumping, listening to relaxing music and avoiding interruptions can help you pump breastmilk effectively.
Also read: 9 Things New Moms Need To Know About Breastfeeding
Tips on how to use breast pump effectively:
1. Women who are using breast pump because they are soon to join work should begin pumping milk at least 2 weeks earlier. It gives you enough time to learn breastfeeding techniques effectively and have sufficient supply of breastmilk.
2. Try leaning forward while pumping. It helps the milk to flow with more ease.
3. You can make a pumping schedule for effectively pumping breastmilk. You can pump at the same time your baby was breastfeeding. Pumping more frequently for shorter periods of time has been found to be more helpful. An average pumping session lasts around 15 to 20 minutes.
4. In order to increase amount of milk, you can try warm compression and gentle massage on the breasts before pumping.
5. You can lubricate breast shields in order to reduce chafing. Using oil as a lubricant will help in drawing more of your breast to the shield.
Disclaimer: This content including advice provides generic information only. It is in no way a substitute for qualified medical opinion. Always consult a specialist or your own doctor for more information. NDTV does not claim responsibility for this information.