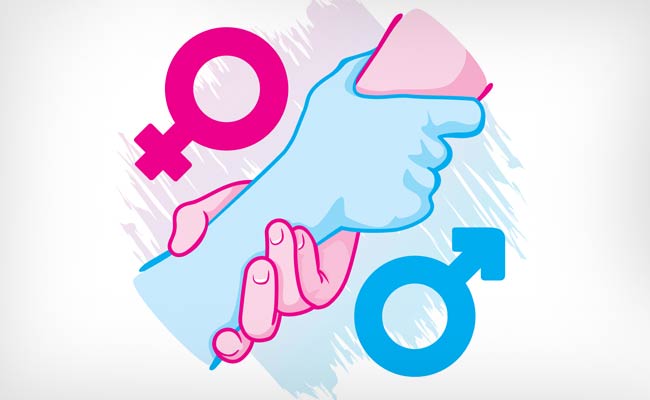 New York:
The stress that women working in numerically male-dominated occupations often report is due to unfavourable workplace climate, and not because of inherent "women's nature" as commonly thought, suggests new research.
The researchers found that when subjected to the negative social conditions that many women report experiencing in male-dominated occupations, men showed the same physiological stress response to the conditions as did women.
"Women are not especially sensitive to negative workplace social conditions. Rather, both women and men exhibit similar responses to the same types of stressful workplace conditions," said study author Cate Taylor, assistant professor, Indiana University in the US.
To determine the effect of gendered social exclusion, the researcher placed female study participants in experimental groups with three male confederates and male study participants in groups with three female confederates.
The confederates were trained to make the study participants feel excluded by talking about stereotypically masculine topics or stereotypically feminine topics and by subtly excluding the participants from the conversations.
In order to measure stress response at several points during the experiment, the researcher measured levels of the hormone cortisol in the participants' saliva. Cortisol levels rose markedly in participants subjected to gendered exclusion but not in the other participants.
"The cortisol response was robust, and it was statistically significant. And it was just as strong in men who were subjected to gendered exclusion as in women who were subjected to gendered social exclusion," Taylor added.
The study was published in the American Journal of Sociology.
The results suggest that conditions associated with male-dominated professions are what cause women to report experiencing high levels of stress in the workplace.
Exposure to chronic physiological stress response indicated by cortisol response has been found to be associated with negative health effects, including heart disease, digestive problems, weight gain and depression, the study revealed.
According to the study, both stress and exclusion from important workplace social networks and mentorship may be significant factors in preventing women from getting or keeping jobs in male-dominated occupations.
(This story has not been edited by NDTV staff and is auto-generated from a syndicated feed.)