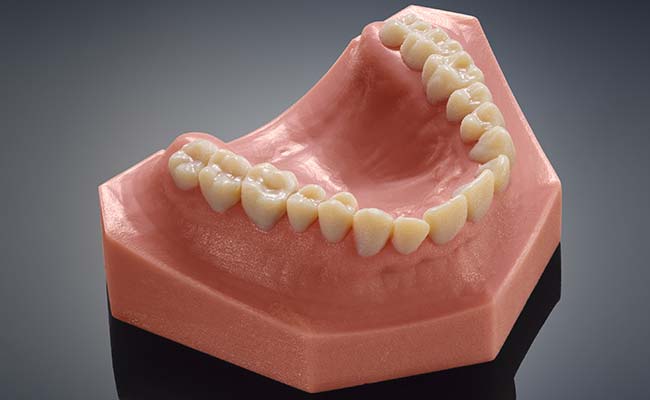 London:
Researchers have for the first time found a link between gum disease and greater rates of cognitive decline in people with early stages of Alzheimer's disease.
Periodontitis or gum disease is common in older people and may become more common in Alzheimer's disease because of a reduced ability to take care of oral hygiene as the disease progresses, researchers said.
Higher levels of antibodies to periodontal bacteria are associated with an increase in levels of inflammatory molecules elsewhere in the body, which in turn has been linked to greater rates of cognitive decline in Alzheimer's disease in previous studies, they said.
In the new study, 59 participants with mild to moderate Alzheimer's disease were cognitively assessed and a blood sample was taken to measure inflammatory markers in their blood.
Participants' dental health was assessed by a dental hygienist who was blind to cognitive outcomes. The majority of participants (52) were followed-up at six months when all assessments were repeated.
The presence of gum disease at baseline was associated with a six-fold increase in the rate of cognitive decline in participants over the six-month follow-up period of the study. Periodontitis at baseline was also associated with a relative increase in the pro-inflammatory state over the six-month follow-up period, researchers said.
"These are very interesting results which build on previous work we have done that shows that chronic inflammatory conditions have a detrimental effect on disease progression in people with Alzheimer's disease," said Clive Holmes from University of Southampton in the UK.
"If there is a direct relationship between periodontitis and cognitive decline, as this current study suggests, then treatment of gum disease might be a possible treatment option for Alzheimer's," said Mr Holmes.
"A number of studies have shown that having few teeth, possibly as a consequence of earlier gum disease, is associated with a greater risk of developing dementia," said Mark Ide from King's College London.
"We also believe, based on various research findings, that the presence of teeth with active gum disease results in higher body-wide levels of the sorts of inflammatory molecules which have also been associated with an elevated risk of other outcomes such as cognitive decline or cardiovascular disease," he added.
The findings were published in the journal PLOS ONE.