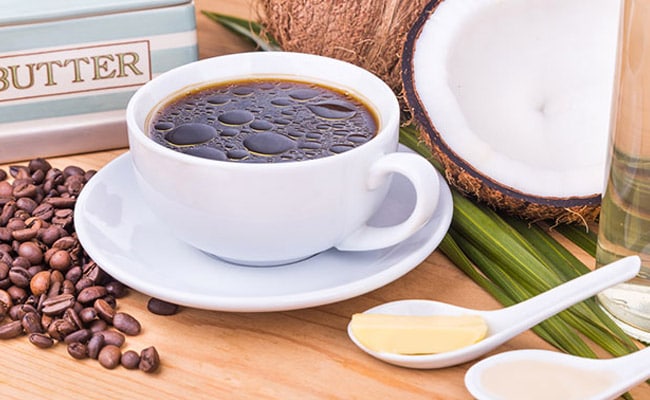 Coffee plays an important role in our lives - we need it when we feel low, we need it when we are happy, we need it while catching up with friends, we need it first thing in the morning, we even need it to conclude our day in the evening. All you have to do is to just walk down the nearest coffee shop and grab a cup of your favourite caffeinated beverage. Whether you fancy espresso, americanos, lattes or cappuccinos; iced, decaf, instant or filter - this International Coffee Day, savour and celebrate your love for coffee. So, what are you waiting for? Still looking for a reason to go out and have that second cup of coffee to get you through busy Monday? Well, we give you five reasons to do that, and fret not; they are all healthy so that you don't have to feel guilty for stopping at the nearest coffee shop this afternoon.
(Also Read: Here's How You Can Make Cafe-Style Cold Brew Coffee At Home)
Benefits Of Coffee:

1. Coffee Lessens The Risk Of Type 2 Diabetes

Coffee is known to ward off the risk of type-2 diabetes. As per the research conducted by Harvard scholar, regular intake of coffee lowers the risk of diabetes by 9%. A decaf cup lowers the risk by 6%. A diabetic's body loses its ability to use insulin, thereby, failing to regulate glucose or blood sugar effectively. Coffee is rich in minerals like magnesium and chromium that help our body to use insulin, which controls the glucose in our body.

2. Coffee Is Good For Your Liver

Coffee is said to work wonders for people with liver problems. A research led by Duke-NUS graduate Medical School asserted that about three to four cups of coffee may prove to be beneficial in the longer run. Coffee has protective properties that can curtail liver cirrhosis; moreover, prevent people from non-alcoholic fatty liver disease.
(Also Read: Coffee As A Cool Refresher: 5 Easy Recipes To Try This Summer)

3. Coffee Helps Shed Weight

If you are on a weight loss spree, then adding coffee to your daily diet will help you attain your fitness goals. The impact of coffee is doubled when you drink it black (or green) and without any sweetener, plus you need not worry about the calorie count of coffee. "Drinking green coffee before your meal, the chlorogenic acid reacts with the food and controls the amount of glucose we synthesise. This way it builds your metabolism that can lead to weight loss when coupled with a balanced diet and adequate physical activity," explains Dr. Rupali Datta, Chief Clinical Dietician at Fortis-Escorts Hospital in New Delhi.

4. Coffee May Help Control Hunger Pangs

Coffee comprises caffeine that very effectively increases metabolic activity and boosts energy level in our body. Better metabolic activities and high energy levels may lead to suppression of hunger in the body. However, make sure to avoid adding sugar or other sweeteners to make it a low-calorie drink.

5. Coffee Promotes Healthy Heart Functions

Coffee is known to boost heart health. People who drink coffee regularly were found to be at a lower risk of heart rhythm disturbances and heart strokes as per various medical studies. These studies reported that people who drink 3 cups of coffee are less likely to be hospitalised for abnormal heart rhythms (arrhythmias) than nondrinkers.
Disclaimer: This content including advice provides generic information only. It is in no way a substitute for qualified medical opinion. Always consult a specialist or your own doctor for more information. NDTV does not claim responsibility for this information.