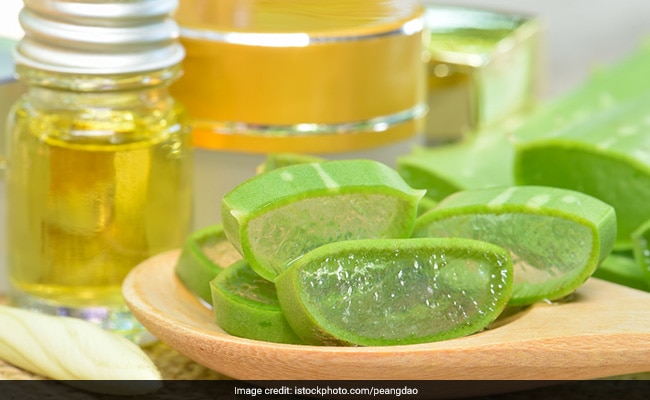 Your hair also needs a lot of nutrition to grow healthier and stronger, just like the rest of your body. Given the right nutrients, the quality of your hair improves and aloe vera is one thing that is a great hair growth companion. Aloe vera has long been praised as a skin and hair care product. This plant is a treasure trove of essential amino acids and proteolytic enzymes that efficiently help improve the quality of your hair and scalp, further boosting hair growth. It is believed that aloe vera gel has over 75 nutrients that can benefit your hair; no wonder, it has been used for medicinal purposes for time immemorial. So, avoid buying chemical products and switch to this natural ingredient that could be your saving grace; and the best part is that it wouldn't burn a hole in your pocket. Sounds great? Well, we tell you more about how aloe vera makes a great ingredient for your hair and how you can use it to grow stronger and healthier hair.
(Also Read: 6 Amazing Benefits Of Aloe Vera For Skin, Hair And Weight Loss)
Aloe Vera Gel For Hair: Benefits Of Aloe Vera
Here are a few reasons why you should include aloe vera gel in your haircare routine.
Aloe vera has very potent anti-fungal and hydrating properties that help keep the dandruff at bay. If you are suffering from a dry scalp, make sure you bring aloe vera to your rescue.
Aloe vera helps make a protective layer on your scalp and hair, keeping them safe from the external factors like pollution, dust, and other environmental elements that could easily damage your mane.
The present of moisture in aloe vera helps condition your hair, locking essential nutrients and keeping them hydrated.
Its anti-inflammatory properties are responsible for keeping irritation and aggravation at bay.
Aloe vera is known to contain proteolytic enzymes that boost hair growth.
The wonder gel also helps restore pH balance of your hair.
Its presence of protein, vitamins, and minerals help nourish the hair follicles and strengthen your tresses.
(Also Read: Make Your Aloe Vera Gel At Home In Just 5 Minutes)
How To Use Aloe Vera For Hair Fall?
1. Honey And Aloe Vera
Take some honey, aloe vera gel and coconut oil and mix all the ingredients in a bowl. Massage the mixture on your scalp and then work it down to the tips of your hair. Once you have applied, leave it for about 20 minutes before washing it off with cold water and shampoo. Coconut oil and honey are said to be amazing conditioners that help seal the moisture in your hair.
(Also Read: How To Use Honey For Hair: The Nutrient Packed Ingredient To Treat Dullness)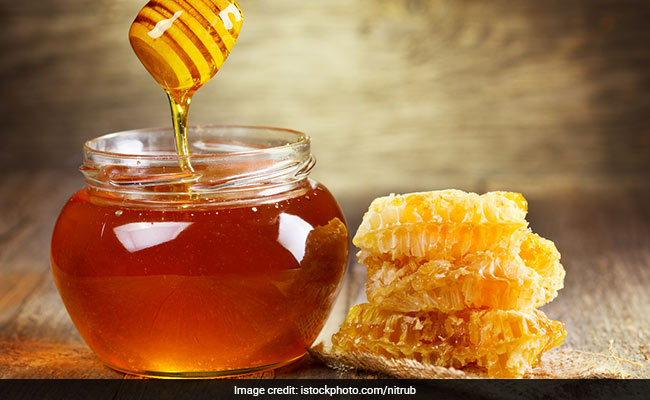 2. Onion And Aloe Vera
Take some onion juice and mix aloe vera gel in it. Massage the mixture into your scalp and tips of the hair. Leave it for an hour before washing it off with a mild shampoo and conditioner. Onion juice is said to promote hair growth while aloe vera stimulate hair growth and make hydrated and soft.
3. Coconut Milk And Aloe Vera Gel
Mix aloe vera gel, coconut milk and some coconut oil together in a bowl. Massage the mixture into your scalp and hair. Leave it for half an hour and then wash it off with a mild shampoo and conditioner. Coconut milk is said to be a great hair conditioner that helps promote healthy hair. It also provides excellent nutrients that help nourish your scalp and hair.
4. Lemon And Aloe Vera Gel
If you suffer from dandruff or dry scalp, use lemon juice. Combine lemon juice and aloe vera gel and massage the mixture on your scalp and hair for a few minutes. Leave it for about 20 minutes and rinse your hair with shampoo and conditioner. Lemon is rich in vitamin C content that is essential for the synthesis of collagen, which promotes hair growth. In fact, lemon juice also helps maintain pH levels of your scalp.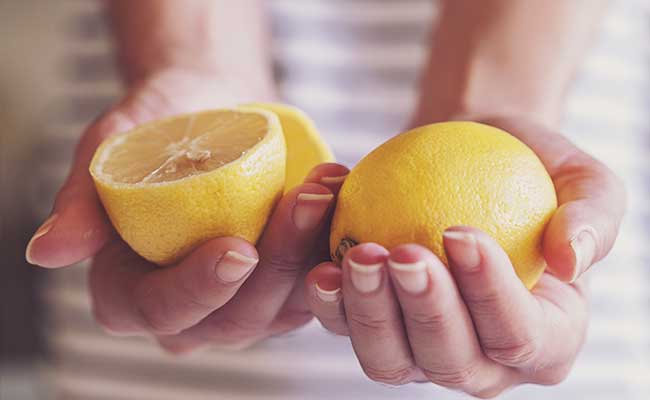 5. Baking Soda And Aloe Vera Gel
Baking soda is said to be an excellent cleanser that will leave your hair nourished and moisturised like never before. So, ensure you bring baking soda to your rescue along with the goodness of aloe vera.
You could consult a hair and beauty expert before switching to these natural ingredients. Also, check for any allergies and avoid the same to prevent any complication further.