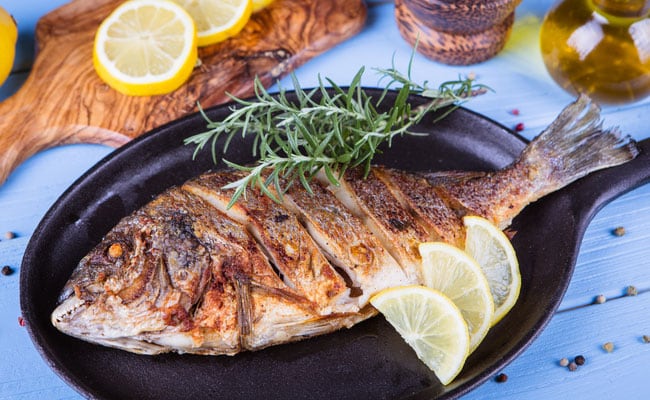 Here's another reason to include fish to your diet today. According to a new scientific advisory from the American Heart Association , eating fish at least twice a week could be beneficial for our heart. It is a known fact that fish is power-packed with omega-3 fatty acids, which reduces the risk of heart failure, coronary heart disease, cardiac arrest and ischemic stroke. The experts said that eating two 3.5-ounce servings of non-fried fish, or about three-fourth cup of flaked fish every week is quite beneficial for the overall hearth health. The advisory also emphasised on picking oily fishes like salmon, mackerel, herring, lake trout, sardines or albacore tuna, as its is believed that these fishes are richer in omega-3 fatty acids.
"Scientific studies have established the beneficial effects of eating seafood rich in Omega-3 fatty acids, especially when it replaces less healthy foods such as meats that are high in artery-clogging saturated fat," said Eric B. Rimm, Professor at the Harvard University's T.H. Chan School of Public Health in Boston, US.
Further, the advisory, published in the journal Circulation, spoke about eating fish such as shark, swordfish, tilefish, king mackerel, bigeye tuna, marlin and orange roughy that are high in mercury.
Many are weary of taking excess of mercury. In the past, mercury contamination has been linked with serious neurological problems in newborns. But the advisory said that no such adverse effect was observed on the heart health of elders.
It was also revealed that benefits of eating fish substantially outweighed any risks associated with mercury contamination, especially if a variety of seafood is consumed.
According to a study, that was published in the journal Molecular Nutrition and Food Research also echoed similar thoughts on fish and its impact on heart. The study said that adding fatty fish to our diet increases the size and lipid composition of high-density lipoprotein (HDL) particles, also known as good cholesterol, in people with impaired glucose metabolism.
Another study, published in the Journal of Nutritional Biochemistry, also revealed that Omega-3 fatty acids are more beneficial than flaxseed and other oils for preventing cancer.
So what are you waiting for? Load up on fish and keep your heart healthy. You can have them grilled, steamed, sneak them into sandwiches add them to your curries.