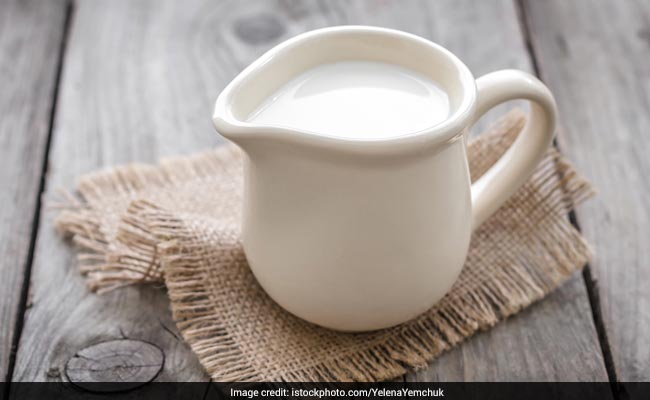 There's a reason why your mothers and grandmothers insisted on you finishing that tall glass of milk before you headed to school. Milk has long been touted as a complete health drink, it is a source of a host of micronutrients that are extremely vital for the development and growth of our body. According to a latest study, researchers claim that cows fed with 100 per cent organic grass and legume-based diet produce "grassmilk" rich in omega-3, which reduces the risk of cardiovascular disease as compared to conventional milk.
Both omega-6 and omega-3 fatty acids are essential human nutrients, however according to some previous studies, consuming too much omega-6 and too little omega-3 could trigger a host of risk factors including the risk of cardiovascular disease, obesity and diabetes.
According to the researchers, grassmilk brings the omega-6/omega-3 ratio to a near one to one, compared to 5.7 to one in conventional whole milk, which makes the former heart healthy. The findings published in the journal Food Science and Nutrition also claimed that the grassmilk provides by far the highest level of omega-3s -- 0.05 grams per 100 grams of milk (g/100 g), compared to 0.02 g/100 g in conventional milk . Which makes it 147 percent richer in terms of omega-3 fatty acid content. Grassmilk also contains 52 per cent less omega-6 than conventional milk, and 36 per cent less omega-6 than organic milk. Daily consumption of grassmilk can significantly bring down potential risk factors that could put your heart health in danger, noted the study.
"The near-perfect balance of omega-6 and omega-3 fatty acids in grassmilk dairy products will help consumers looking for simple lifestyle options to reduce the risk of cardiovascular and other metabolic diseases," said Charles Benbrook, from Johns Hopkins University in the US.
For the study, the team analysed over 1,160 samples of whole grassmilk taken over three years from on-farm bulk tanks prior to any processing.
The heart-friendly grassmilk also has the highest average level of a valuable, heart-healthy fatty acid conjugated linoleic acid (CLA) -- 0.043 g/100 g of milk, compared to 0.019 g/ 100 g in conventional milk and 0.023 g/100 g in organic.
Omega-3 fatty acids and CLA, could also do wonders for pregnant and lactating women, infants and children. Omega 3-fatty acids are also known to boost development of eyes, the brain and the nervous system.
Omega-3 fats fall under the category of polyunsaturated fatty acids (PUFA) and the three main types include DHA, EPA and ALA.
There are a number of foods that are rich in Omega 3 fats and they are as follows:
1. Soybeans
Soybeans have ALA, which promotes heart health. In fact, having one bowl of lightly cooked soybeans contains more omega-3 fats than some cold water fish!
2. Walnuts
The wonder nut is good for both your heart and brain. This nut not only provides you with multiple vascular benefits but also helps you to maintain your ideal weight over time.
3. Salmon
According to the book 'Healing Foods' by DK Publishing, Salmon is "uniquely rich in omega-3 fatty acids, eicosapentaenic acid (EPA) and decosahexaenoic acid. In combination with its abundant supply of selenium, these omega 3 fatty acids help lower blood pressure, "unhealthy" cholesterol levels in the blood and inflammation reducing the risk of Heart disease. According to Dr. Simran Saini, Nutritionist at Fortis Hospital, "Salmon with its heart-healing properties is extremely good for the cardio-muscular health too".
4. Chia seeds
The superfood is packed with omega 3 fatty acids too. In addition to this, the seeds are also loaded with calcium, protein and magnesium, these seeds are known to lower the risk of type 2 diabetes, improve exercise performance and also provides health benefits to the brain.
(With Inputs IANS)