Highlights
The four day long festival includes four days of worshipping Surya Devta
Devotees follow certain rituals on all four days
Here are are Dos and Donts that would help you observe the rituals
People across Northern India, especially in the states of Bihar and Uttar Pradesh are celebrating Chhath Puja, which has started and is slated to end on 27th October, 2017.
Chhath Puja, also known as Chhath Parva or Dala Chhath or Surya Shasthi
is celebrated after Diwali on Kartik Shukla Paksha Shashthi. The four day long festival includes four days of worshipping Surya Devta or Sun God, the god of energy. Devotees follow certain rituals on all four days as each day has a significant custom attached to it. Thousands celebrate this festival, and if you too are one of them, here are are list of Dos and Don'ts that would help you observe the rituals around this festival as per traditional beliefs.
Dos and Don'ts of Chhath Puja: Important Points to Remember if you are performing the Chhath Puja 2017-
Dos of Chhath Puja
Before preparing Prasad like Thekua and Rice Kheer, make sure your hands and feet are clean and should be washed with clean water.
You must assist the devotees observing fast in washing and drying the wheat that is used for puja and also extend a helping hand while preparing Prasad.
Use sendha namak or rock salt instead of common salt in the Prasad and other foods as common salt is strictly restricted during the four day period.
If one is observing Chhath Puja, it is important to offer prayers to the rising sun, after which the fast is broken.
(Also read:
6 Chhath Puja Recipes that you Must Savour this Year!
)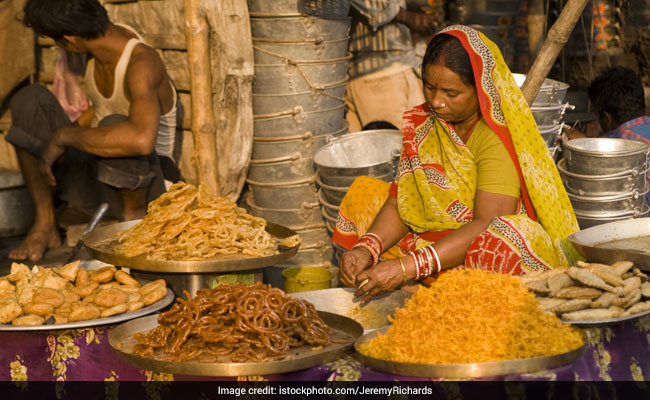 Before preparing Prasad like Thekua and Rice Kheer, make sure your hands and feet are clean​

Don'ts of Chhath Puja
Do not use onion and garlic in any of the dishes that is prepared during the four day festival. Also, do not use common salt while making Prasad.
Do not eat non-vegetarian items at home if someone in your family is observing Chhath Puja.
Do not drink or smoke during the four days as it is considered inauspicious.
Do not let children eat or bite the puja fruits and Prasad until the festival ends.

The general belief is that Chhath Puja is observed with humility and reverence that is believed to bring prosperity and good health to family and friends. Celebrate the festival with the same spirit and enjoy the festivities, keeping in mind the important dos and don'ts of the festival.

Happy Chhath Puja 2017!
Follow NDTV for latest election news and live coverage of assembly elections 2019 in Maharashtra and Haryana.
Subscribe to our YouTube channel, like us on Facebook or follow us on Twitter and Instagram for latest news and live news updates.