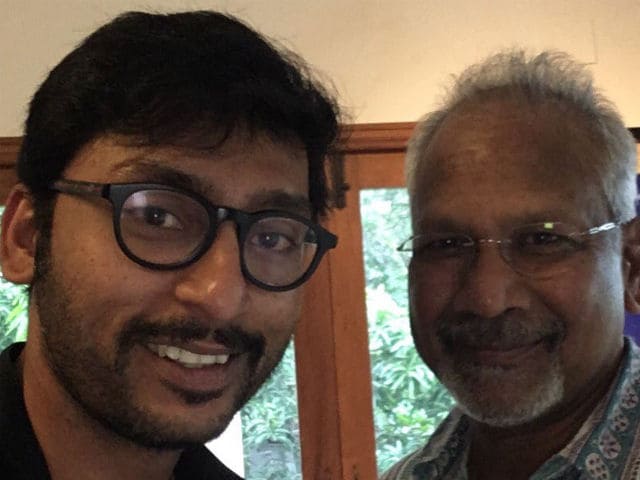 Highlights
Kaatru Veliyidai stars Karthi and Aditi Rao Hydari in lead roles
Karthi is reportedly playing a pilot
Every transition has been spontaneous in my life: Balaji
Chennai:
For Radio Jockey, actor Balaji to be offered a role in a Mani Ratnam film came as a pleasant surprise to most, including Balaji himself. Balaji is known for his witty dialogues which is a far cry from Mr Ratnam's subtle portrayals where expressions do most of the talking.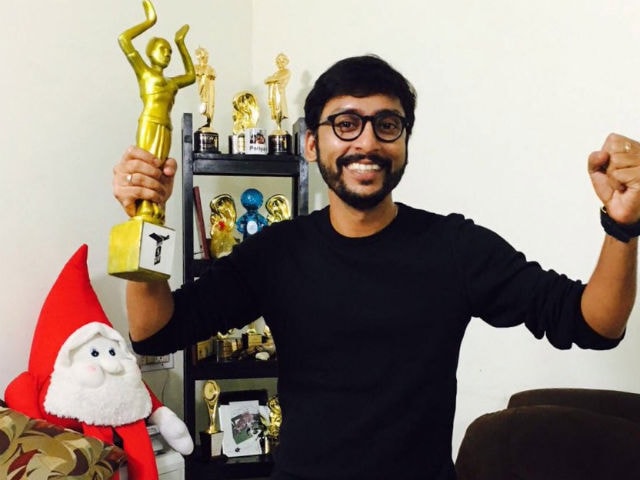 Balaji revealed what happened on the sets when the diametrically opposite duo came together.
Kaatru Veliyidai
is Mr Ratnam's new film being shot in Ooty with Southern actor Suriya's brother Karthi and Bollywood actress Aditi Rao Hydari playing the lead roles. Karthi is reportedly playing a pilot. Now Balaji has been roped in to play the role of the hero's friend.
"I can't disclose much but it's certainly different from anything I have played before. It's not the regular friend to the hero advising him about love," said Balaji.
Usually Balaji has appeared as himself on screen. But in Mani Ratnam's film, he will have a total makeover. "Mani Ratnam has completely changed the way I look to the extent that even I was surprised by the end result. I had to have a really short haircut for one thing, something I haven't done since 6th standard," he said.
Balaji admits it was an opportunity of a lifetime to learn from Mr Ratnam. "I was very excited when I got this offer. I didn't prepare in any way because I didn't know what to expect. So I went like a clean slate to the shoot. My intention was to unlearn whatever I knew and learn whatever I didn't know. It was like enrolling in a film school and learning the ropes of acting with Mani sir at my side," said Balaji.
Mani Ratnam played table tennis with his crew
For an actor who has an innate style of fast paced dialogue delivery and is known for his spontaneity, humour and improvisation on sets, how did he adapt to Mani Ratnam's style of crispness and brevity? Balaji reveals that on Mr Ratnam's sets, the ground is open for discussion thus giving him ample scope to be himself.
"I found that I had a spontaneous style only when I did
Naanum Rowdy Thaan
. Till then, I was always going by the script. I never wrote my own one liners and punch dialogues. But on Mani sir's sets, it's very different. He is very open to suggestions and gives a free hand to actors to speak their mind and add or delete things," said Balaji.
"Basically, he wants his characters to react to each other. So there is a lot of freedom to discuss things. For the first two days I was apprehensive of whether suggestions would be welcome but by the third day I was thoroughly comfortable. In fact Mani sir would actually play table tennis with us. It was a very happy crew," he added.
Mani Ratnam is known to be a serious filmmaker with brevity of expression. But Balaji seems to have hit the right chord with him eliciting compliments along the way.
"I had only one aim that I should do my job well and not make him regret casting me. So on the first day itself when he said 'nice' to me after my shot, I was just thrilled. That's because mostly I noticed Mani sir would usually say 'Ok' after a shot. So one day, I asked him what he meant by 'nice.' He replied, 'If it's nice, I will say it's nice.' I felt like a child who had been made the class monitor. Each time he said it, it felt equivalent to getting fifty doctorates," said Balaji.
Balaji reveals that he has never planned anything in life but being in a Mani Ratnam film has made him more serious about cinema.
"Every transition has been spontaneous in my life. I go with the flow. I never thought I would be on radio. But it happened. I never thought I would become an actor. It was only after
Naanum Rowdy Thaan
, that I actually started enjoying acting and decided to continue with it. Now, getting a role in a Mani Ratnam film has made me take cinema even more seriously," added Balaji.
(Except for the headline, this story has not been edited by NDTV staff and is published from a syndicated feed.)