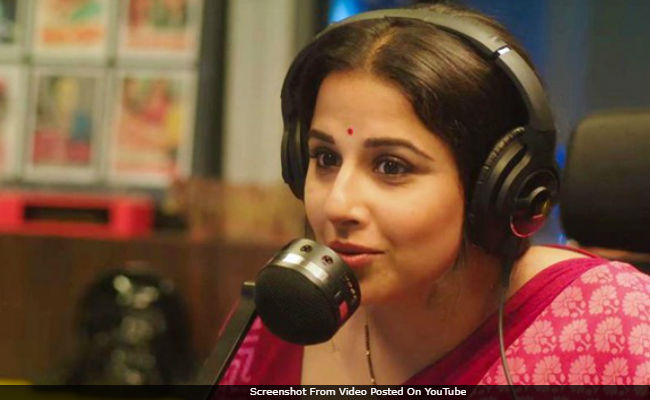 Cast: Vidya Balan, Manav Kaul, Neha Dhupia, Malishka Mendonsa

Director: Suresh Triveni

Rating: 4 Stars (Out Of 5)

At one point in this film, the heroine identifies herself as a winner. Sulochana states this matter of factly - main winner hoon - because she has won a pressure cooker in a radio competition and feels the need to state who she is, but her character's hunger to rack up victories is strong. She keeps entering all manner of contests, including a Lata Mangeshkar Sad Song contest, and even when she places second in a lemon-and-spoon race, she sneaks onto the top step of the podium for a photo-op.


Sulu is a fascinating character, who failed - three times
- to clear her school-leaving exams, and she overcompensates with a relentless hunt to find an identity. She grew up in the shadow of her elder sisters, officious identical twins who boss her around while calling each other
didi
, and now finds herself handling the house while hiding behind her husband's name. The sign on their apartment says Mr And Mrs Ashok, but her modest man is the most supportive of cheerleaders, egging her on in races and with her business ideas, schemes she concocts and he entertains despite them going nowhere.
Tumhari Sulu
, directed by Suresh Triveni, is about how this lady becomes a late night Radio Jockey.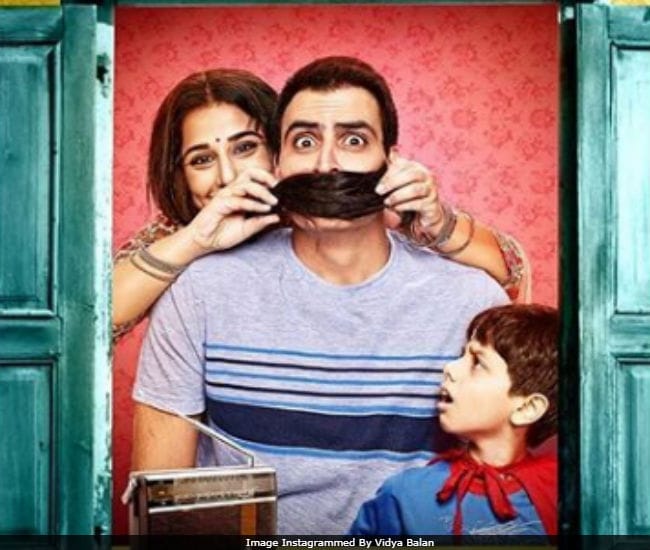 This is a bigger deal than some might initially think. These are careers built on the confidence that comes from entitlement - which is why millennials do so well in them - and someone like Sulu hasn't been handed the world and told it belongs to her. Yet she has enough self-assurance to nudge an unwanted male co-worker out of the selfie she's clicking, and when complimented, she says she knows she has a great voice. This lady is all moxie.

Living with her is a beleaguered husband who works in a shirt-manufacturing film staffed almost exclusively by markedly old people. We see Ashok refereeing a fight between two ancient tailors while the watchman is too old to stay awake, sitting in front of ads clearly made in the seventies. His job is so demonstrably dead-end that he is working for men who may as well be dead, and yet he is - as his wife lovingly says - a cow. He massages her feet after a long day, yelps when she hits him, and when he isn't applauding her, she loses at musical chairs. This is a warm relationship full of unselfconscious behaviour and the kind of bedroom banter we rarely see on screen, one built on years of in-jokes and knowing winks. The film lets us eavesdrop on their intimacy.

Tumhari Sulu is a special film, the kind where you know what is going to happen and yet texture and detailing give you much to marvel at. The characters appear disarmingly authentic -- Sulu's father looks like a morose, middle-class Kishore Kumar -- and they have genuine concerns, as expressed by a lady cabdriver who doesn't play Pakistani music on her stereo despite loving the artists, for fear of jingoistic passengers. Even songs that threaten to derail the narrative are made charming by either some quirk -- a housewife's morning struggle contrasted with kids doing parkour, for example -- or, quite simply, by the leading lady's face.

Vidya Balan plays Sulu, and she is superb in the part. She is a character filled with an indefatigable can-do spirit -- her refrain in the film is a constant Main kar sakta hai -- and we can see the wheels turning behind her head as she comes up with idea after idea. Balan plays this prize-gathering character like one of those unfocussed bright folks who are so good at everything they try that they find it hard to find out where they truly excel. Everything gives Balan's Sulu an idea and, rather irresistibly, she likes everything. "Mereko sab cheez mein bahut mazaa aata hai," she says, defining herself in a nutshell without even trying.

Smashing as Balan is by herself, she's even better alongside her husband, played by Manav Kaul. A striking actor, Kaul here plays a man casually insecure about his hair and, while devotedly in love with his wife, too unprepared to accept his wife's sudden late night stardom. Kaul is superb as he struggles at the workplace, or when he distractedly caresses a mannequin's hand during an unexpectedly amorous phone conversation, and his scenes with Balan are so easy, so natural that they make marriage itself look more inviting than most movies do.



It is a solid, refreshingly unfamiliar ensemble. Sindhu Shekharan and Seema Taneja are terrific as the twin sisters, reminiscent of Marge Simpson's overbearing sisters Selma and Patty. Popular radio jockey Mallishka Mendonsa does predictably well as a bubbly RJ, but it would have been nice to see her give Sulu some training or some insight. As it stands, that role falls upon the reliably awesome Vijay Maurya who plays a self-styled revolutionary poet forced to write jingles, a man who claims not to approve of the jokes he snickers at.


While it may sound harmless,
Tumhari Sulu
deals with real conflicts and dares to push some boundaries hard. One of Sulu's first radio conversations, for instance, ends on a note so suggestive that I might have blushed harder than her husband. I'm glad, however, that she does more than play nice. This is Sulu's life and she deserves to swing to her own song.
Who says a woman can't have it all? She needs to dream hard, take chances, and -- as this film shows us -- she should know when to put her Sridevi face on.